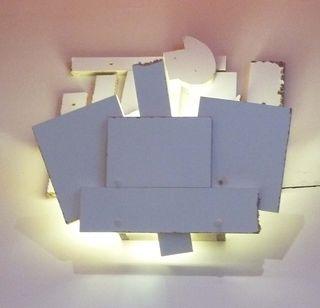 This was my second visit to Clandestino in as many months and just as successful; indeed quite wonderful, all the more so because of it's astoundingly priced 22.20 E 3-course 2-2-2 menu.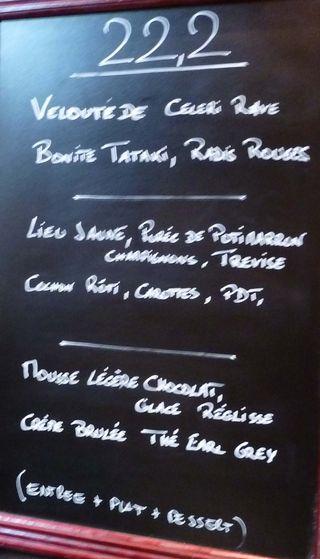 Colette and I had but settled in, ordered and were waiting for our first courses when the very same young French lady friend I had eaten with four weeks ago tapped me on the shoulder and joined us - coincidence or good judgment?  Whatever.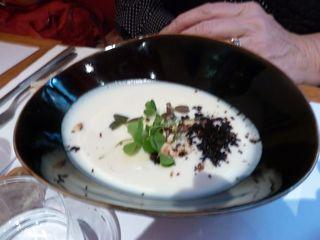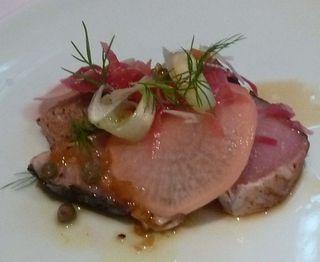 Firsts were a wonderful soup of celery rabe and bonito tuna with radishes.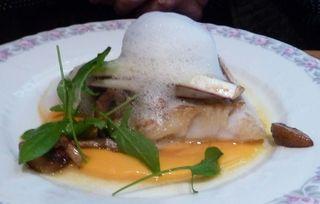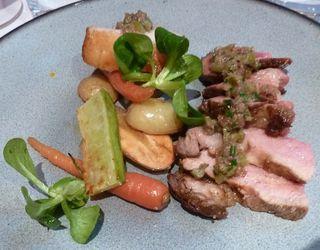 Seconds were a lieu jaune with pumpkin sauce, mushrooms and trevise as well as pork with potatoes and carrots; both superb.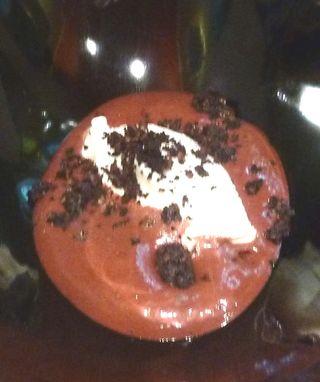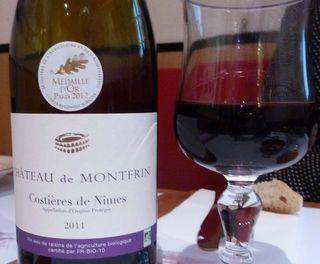 We ended with a lovely creamy chocolate mousse with licorice ice cream.  With a bottle and a half of wine, good bread and coffees, and a decibel level of 77 at its height - we were just fine.  A couple would be 75.40 E.