I don't know about you, but lately almost all the honeymoons I've been hearing about include a beach some way or another. Even the people that email me (thanks guys!) will often be asking questions about beaches. So I'm here wondering today about city honeymoons and whether or not people really want to go out on the town instead of heading straight to a beach.
What do I think are the best cities to head to for a honeymoon?
1.   New York City. If you can afford to go to New York City for your honeymoon, you will not be missing the beach even one bit. At least, I certainly won't, although if you go in the middle of summer you'll probably want to cool off at the nearby shore anyway! There is so much to do in New York that it is truly the city that never sleeps – and it's surprisingly romantic. You'll be amazed at the peace you can find just walking through Central Park, and with so much going on during the day and at night, you'll find your honeymoon full of exciting, new experiences.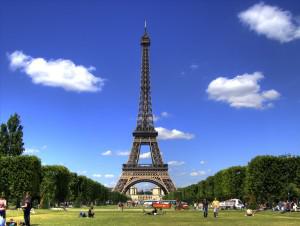 2.   Paris. The original city of lights and romance, this is still such a fantastic place for a honeymoon. And with the eco concerns coming to light across the world, what better place to go than one you can get to on a train or even a boat? Between Paris's gorgeous architecture, the surprising romance at the top of the Eiffel Tower, and the cafe culture that spreads around the city, you'll find yourself inured in one of Europe's most amazing cities. Even heading down a side street can lead to unexpected delights – and going shopping down the Champs-Elysees may be expensive, but is an experience worth having.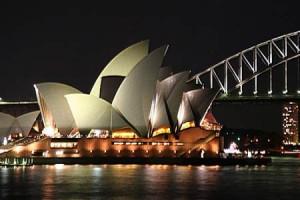 3.   Sydney. Australia is a huge country, spanning its very own continent, but in my opinion, Sydney is the must-visit city out of all of them. It's vibrant, it's stylish, and it's absolutely luxurious. So many people have fallen in love with the city and it's no surprise to me. Of course, the other fantastic thing about Australia is that you don't have to limit yourself to just one kind of holiday – they are all incredible, from surfing on the beach to staying in a converted (or even still operating) sheep ranch.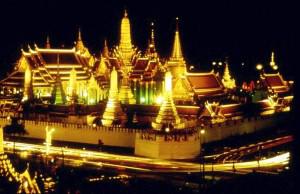 4.   Bangkok is one of Asia's most exciting cities right now, a city which is very much on the brink of an exciting future while still paying tribute to its varied and fascinating past. Thailand itself is a hugely popular destination with chic resorts, gorgeous beaches, and perfect islands for honeymooners. But for cities, Bangkok is truly world class, with incredible fine dining, a vibrant nightlife, and even some shopping. In the midst of all the modern excitement lies history, with a mix of golden temples, museums, and even art exhibitions combining the old and the new.
If you're not a beach person, there is still much to love about cities around the world. Better yet, if you do have your heart set on a beach honeymoon, why not combine it with a few days in one of these gorgeous cities? Get your fill of culture and relaxation when you have the chance.
What's your favourite city?