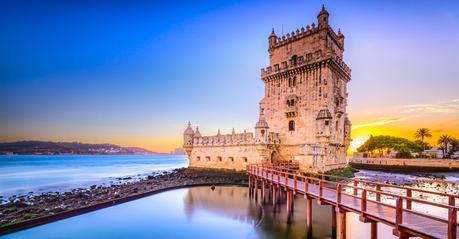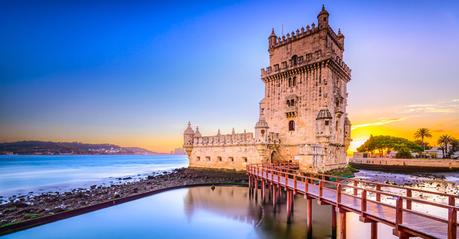 The architecture of Lisbon, azulejos , the sunshine, the Mediterranean atmosphere, while the historical air and the stories of the great geographic discoveries can be admired for a few days in Portugal, the country on the outskirts of the Iberian Peninsula.
Why Lisbon should be your next city break
3 days ago
…
23 reasons why
Lisbon
should be your next
city break
.
Lisbon
gets more sun than anywhere else in Europe Credit: Getty. Hugh Morris, Travel …
Good to know if you're going to Lisbon
Transport • You do not necessarily need to take the taxi to get to the city. When you leave the airport, you can find a bus at the cost of 1.85 euros / race, which you pay to the driver, who certainly has a stop at a stone's throw from the accommodation. • Besides the bus, another means of getting to the center of Lisbon is to use the subway, it starts right from the airport and intersects with the other transport lines. Orientation • English is spoken in Lisbon by almost anyone who comes out of your way, but what you will hear around you will often be "oblivious / obrigado"; and, knowing that this is "thank you," you will immediately conclude that the Portuguese know how to show their gratitude. • Lisbon lies on the hills, therefore, it is not an easy-going city, but it is worth discovering its two-legged charm. Especially when you know that you can stop whenever you want and reward yourself with nate pastae.
How Lisbon traffic turned my X-mas holiday into a nightmare
  We departed with one hour delay from Heathrow as there was fog in Lisbon, and they said it is better to stay on the ground, then to be held in the air above Lisbon. Otherwise using
British Airways
was a pretty pleasant experience, their planes look classy, and the food …
To see • A visit to Praça do Comércio will remind you of the beautiful life, how delightful the sun shines, how much cheer can exist when you hear a group of street musicians, and how good it is to look at a stretch of water surrounded by the will of the locals. • Admire the neo-classical fountains, statues and architecture of Baixa, typical of European culture and yet so specific to Lisbon. • Taste the coffee and pastries of the place and then head to Rossio Square, observing the station that bears its name. • Continue to discover the places and stories of Lisbon following a free tour, mainly the center and the Alfama. Stop here to listen to fado music in one of the authentic restaurants.