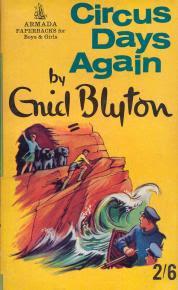 Piccadilly Circus, 1972. My friend and I felt like we had landed somewhere exciting. We were staying a long weekend with my family in Roehampton. Encouraged to go out and have fun, we took a bus then a tube and eventually emerged from the Underground at Piccadilly Circus. It was the hottest day ever and we went straight to Boot's the Chemist for deodorant which we liberally applied in the nearby public convenience. My orange loon pants with navy blue pleats and a navy tank-top was my favorite and most fashionable outfit at the time. The trousers were made of stretch towelling – beach clothing, really – too heavy for such a hot day, but I loved them so much. (Except one night when I wore them to go ice-skating and they soaked up gallons of surface water, but that's another story.) My friend was dressed more sensibly in shorts. We shopped on Carnaby Street, watched a busker, looked around Soho, sat on some grass in the shade and eventually made our way back to Piccadilly Circus and the tube station for the first part of our return journey to Roehampton.
It was fun when I was seventeen, but London like any major city is too busy, too fast moving and loud for me so I'm not a regular visitor. Exceptions have been made to go to see The Moody Blues a few times at the Royal Albert Hall or the O2 Arena. Well, of course I'd go then. There was another time when there was no holding back.
The Prince Edward Theatre, 1978. Evita. Tickets like gold dust, but lucky me. There is only one Che for me and that is David Essex. No one else can sing 'Oh What a Circus!' with such passion, giving everything to the exceptional lyrics of Tim Rice who perfectly captured the media circus of the time.
I was a child when my family moved to Blackpool. One of the first places I remember being taken to is the Tower Circus. Mid 1960s and animals were still a big part of the show, horses, elephants and am I imagining sea lions in the water finale? I don't remember if lions featured. My favourites were always the clowns with Charlie Cairoli.
At around the age of seven, I latched on to books by Enid Blyton. I discovered that I could read something other than 'the green reader' or whatever my school reading book was. Still in the infants, I'd moved on from Janet and John and found that I didn't need to read out loud to understand the text. Book after book came my way, Secret Seven, Famous Five, lots of the Mystery series, fairy stories, and somewhere in the middle, before the boarding school tales from Malory Towers or St. Clare's, I read the circus stories, Mr Galliano's Circus, Hurrah for the Circus! and Circus Days Again. They began with the arrival of the circus folk parading through the town and setting up camp. Excitement and anticipation grabbed me in the first paragraph and carried me along the chapter as the author introduced characters, illustrating each one with her vibrant description as she did all her books and I loved it. Circus Days Again is the only one of the trilogy in my possession. All of my Enid Blyton's are treasured.
On that long weekend in London almost fifty years ago, someone joked about Piccadilly Circus and how wise we were to come home before dark. We didn't know what they meant and we didn't ask because we were two worldly, clever, independent seventeen year olds.
I found this poem:
Piccadilly Circus At Night – Street Walkers

When into the night the yellow light is roused like dust above the towns,
Or like a mist the moon has kissed from off a pool in the midst of the downs,
Our faces flower for a little hour pale and uncertain along the street,
Daisies that waken all mistaken white-spread in expectancy to meet
The luminous mist which the poor things wist was dawn arriving across the sky,
When dawn is far behind the star the dust-lit town has driven so high.
All the birds are folded in a silent ball of sleep,
All the flowers are faded from the asphalt isle in the sea,
Only we hard-faced creatures go round and round, and keep
The shores of this innermost ocean alive and illusory.
Wanton sparrows that twittered when morning looked in at their eyes
And the Cyprian's pavement-roses are gone, and now it is we
Flowers of illusion who shine in our gauds, make a Paradise
On the shores of this ceaseless ocean, gay birds of the town-dark sea.
D H Lawrence (1916)
Thanks for reading, Pam x
Email This
BlogThis!
Share to Twitter
Share to Facebook