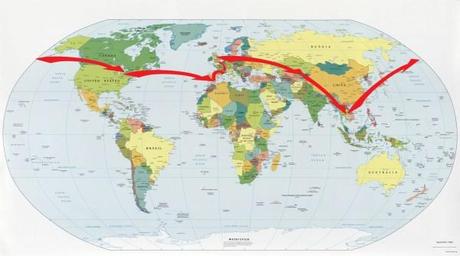 It took us almost four years to drive our motor home from the East Coast of the U.S. to the West Coast. We didn't set out with a specific goal to drive across the continent. We just started heading west, connecting one cool-looking destination with another. 43 months later we arrived on the West coast having seen most everything we wanted to see in the United States. In March 2014, we flew off to Europe.
Having spent four years crossing North America it seems a little insane that it will take us less than one year (354 days to be exact) to circle the globe. But that's precisely what our current plans have us doing.
In comparison to our U.S. travels it seems terribly rushed, but it's not really. By the time we leave Europe this fall, we'll have spent eight months in just three countries (Spain, France, and the UK). And even though we move to a new city or town every four days on average, we'll still have left enough undone in each of these countries to warrant a return trip or two or three.
We're still basically traveling the way we always have, which is to move with the seasons. Except finding a suitable winter destination when you own no winter clothing is a bit more challenging than it was in the motor home. We used to be able to drive south and hunker down in places like San Diego or Key West. Now we pretty much need to get on an airplane and fly thousands of miles.
This year that means spending the winter in Southeast Asia. After that we'll fly back to New York to visit family and friends. It just so happens our flight to New York crosses the Pacific, meaning that come this spring, we'll have completed our first trip around the globe.
And that flight's a doozy – 20 heinous hours in the air. Fortunately our various strategies to earn frequent flyer travel points have paid off in a big way. Thanks to Chase Ultimate Reward Points we'll be flying all of those awful hours from Bangkok to New York in lie-flat, Business/First seats.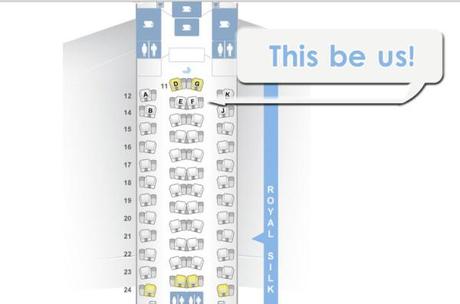 Thanks to travel reward points.
All-in-all, not a bad way to finish the first lap of our around the world marathon.