They say a picture is worth a thousand words. I beg to differ.  Each picture I see of New York City's iconic Cipriani leaves me speechless.
True to form, when planning our company's holiday party, my first step was to study the venue's floor plan.  To study it until I knew every square foot like the back of my hand.  I decided that a venue this fabulous not only deserves but demands a blog post dedicated to it.
Location, Location, Location: Any real estate agent will tell you, when it comes to a return on your investment, the most important aspect of any home is the location.  With locations in New York, Los Angeles, Miami, Hong Kong, Venice, Ibiza, Abu Dhabi, Istanbul and Monte Carlo - Cipriani has it down.
The Entrance:  You only get one chance to make a first impression and Cipriani has mastered that impression.  It's hard to imagine fuchsia uplighting as anything but tacky.  Somehow, Cipriani makes it so chic, it's breathtaking.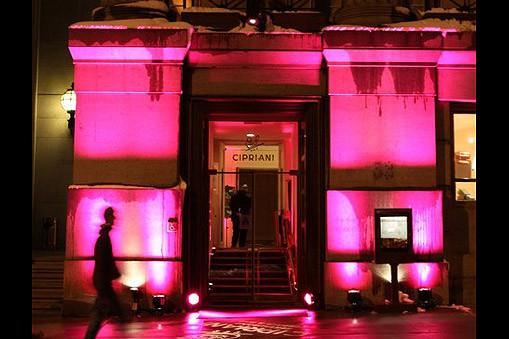 The Balcony: In my opinion, among the most regal feeling spots of the entire Ballroom is the balcony, which overlooks the entire main floor of the room.  With tables set to perfection, flowers too beautiful to be real and some of the most glamorous guests in the world the view from the balcony is simply fabulous.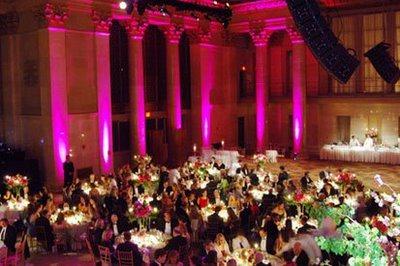 The Tables: When entering a venue one of the first things I usually do is try to imagine a color scheme for linens and what type of flower arrangements I will use.  For whatever reason, this room screams orchids (and maybe hydrangeas) to me.  Tall, thin, perfect  white orchids.  In a simple glass vase.  Flowers so fresh and exquisite they speak for themselves and require no other embellishment.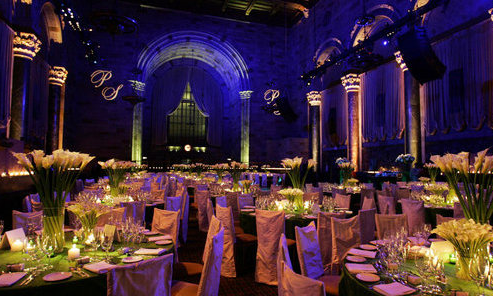 Photo courtesy of Google
The detail in the room's columns, arch ways, curtains and lighting create the most magical feeling.  At the risk of sounding too bold, I think Cirpriani may very well be the most incredible venue in all of NYC.  Simply put, there is nothing like it.