This shop has been compensated by Collective Bias, Inc. and its advertiser. All opinions are mine alone. #BakeItYourself #CollectiveBias #HomemadeCinnamonRolls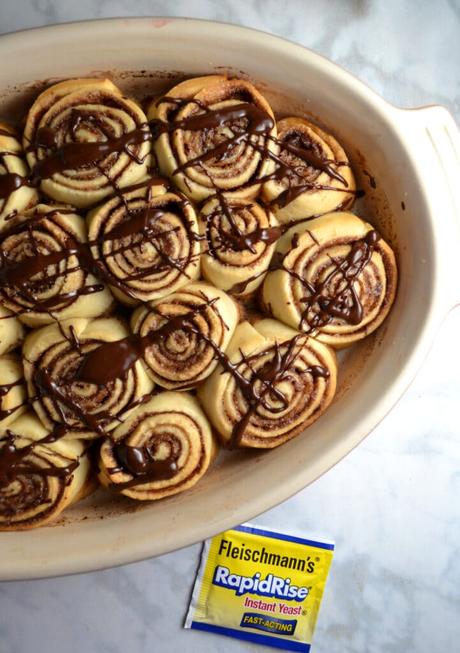 I have to admit, I've never been much of a baker. I think it's because I hate math. No seriously, hear me out! Even since I was a kid, I've always despised anything that required me to deal with measurements, fractions, percentages, you name it...(Let's just ignore the fact that I've made a living as an engineer in my adult life, which requires lots of math).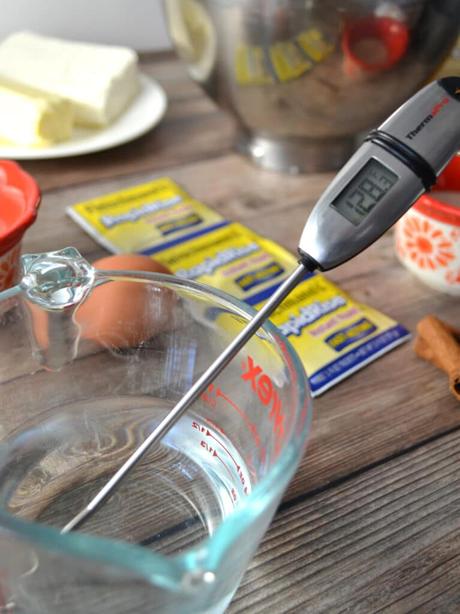 Cooking to me has always been my strong suit, because you can season and measure as you go. I'm a free spirit, I suppose, and baking just feels so...regimented. Strict. Baking can be so unforgiving if you're not spot on with your measurements, and if your ingredients aren't quite up to par.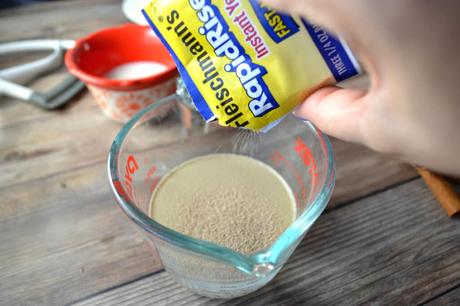 Take baking bread, for instance. One wrong move, and you're, well, toast. (Pun so totally intended). I've never successfully done baked bread. Don't get me wrong. I've tried. Oh, how I've tried! But the whole "waiting 17,000 hours for my bread to rise" thing probably has a lot to do with my failures in this area. I just don't have the patience!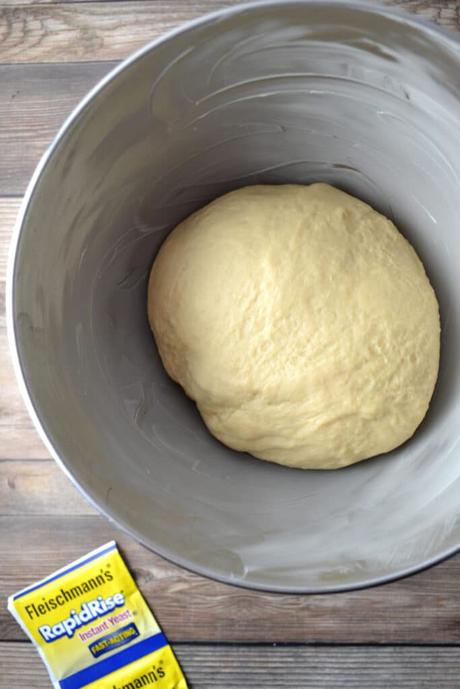 Little did I know, there's something out there for those impatient bakers out there, like me, who want to make delicious, yeast based recipes, like these scrumptious churro cinnamon rolls! Fleischmann's® RapidRise® Yeast was literally made for people like me, who are total beginners in the baking department, and who don't have time to wait all day for their yeast dough recipes to rise!
Fleischmann's® has given me the tools I need to successfully bake from scratch, because nothing tastes better than homemade, am I right? The mixing, measuring and pouring - the joy my recipes bring always makes it worth it. And with Fleischmann's® 150 years of experience, I can bake quality, yeast recipes that I'm proud to share as an expression of love to my friends and family.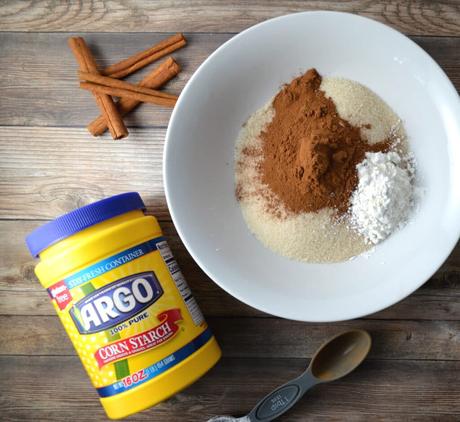 Besides using Fleischmann's® RapidRise® Yeast in these delicious cinnamon rolls, I use cornstarch to keep the cinnamon-sugar filling from going all over the place when these are baking. It's also the secret to why those ever-popular cinnamon rolls you get at the mall always look so darn perfect.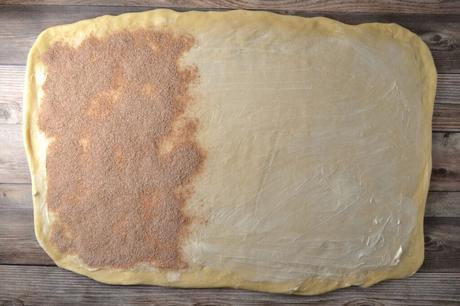 I was inspired to make these because one of my other favorite desserts, which I have yet to make successfully, are churros. The combination of sugar and cinnamon is one that reminds me so much of childhood. Cinnamon is a key element in lots of Latin desserts, like arroz con dulce, coquito, and flan. Often when churros are served in Latin restaurants, they're served with a warm chocolate sauce for dipping.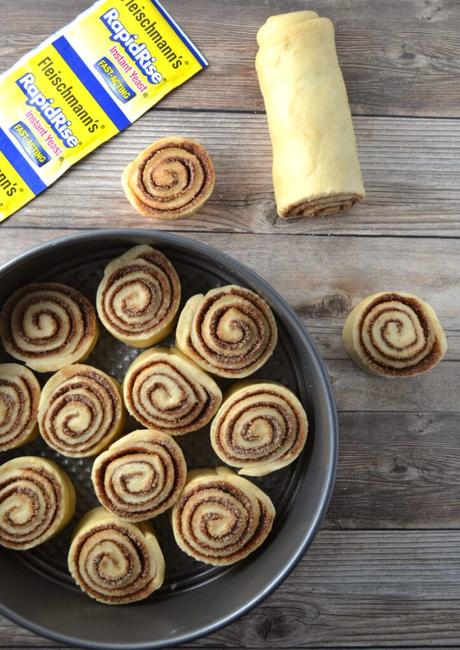 I top my churro cinnamon rolls with a deliciously creamy chocolate drizzle because I'm a firm believer of go big, or go home. It's so easy to make, just melt chocolate and cream or milk in the microwave for 30 seconds, and you've got instant chocolate sauce.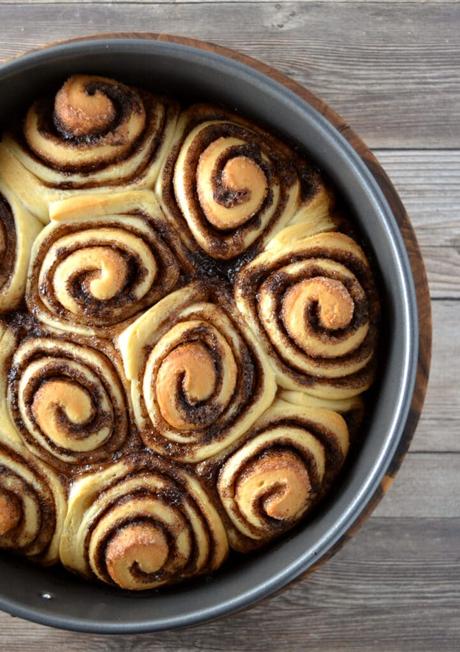 Once you get comfortable baking with yeast, you can start making all kinds of delicious things, like pizza dough! With Fleischmann's® RapidRise® Yeast, you'll be able to capture the taste and quality of homemade yeast recipes, and that makes it totally worth the effort!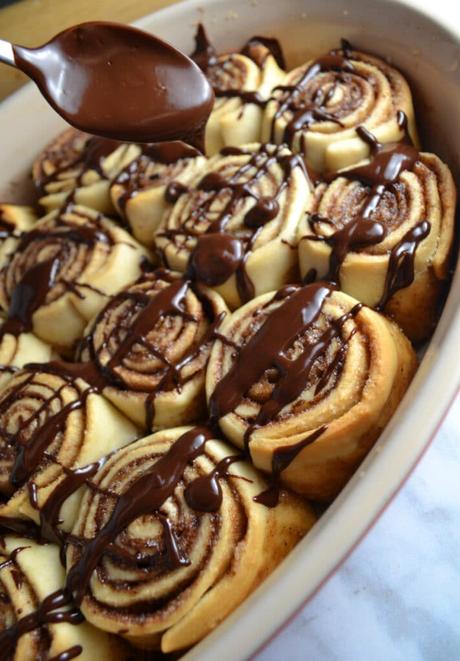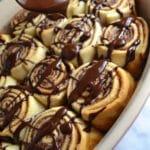 Churro Cinnamon Rolls