Where to go Christmas shopping in new York
From the grandest and most extravagant toy stores in the world to the beautifully dressed windows of New York's best department stores, the city is unmistakably one of the most elaborate locations for a commercial Christmas shopping experience.  You can shop 'til you drop with fairy lights and giant Christmas displays as your backdrop – the bigger and showier the better. 
And there's certainly nothing wrong with a loud, proud commercial Christmas when you're in New York, New York.  Because no place does it better. 
Best Places for Christmas Shopping in New York
You've booked your flights to New York and you've packed your shearling scarf and ear muffs.  So where to now? Here are some of my favorite places to shop in New York during the festive period:
Macy's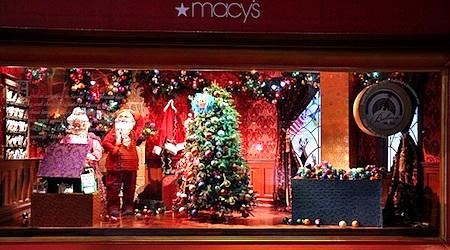 Macy's, the famous department store, transforms its shop windows into the most elaborate Christmas displays each year.  Depicting scenes from the much loved Christmas movies such as Miracle on 34th Street or Polar Express, this department store is a nostalgic place for Christmas movie lovers like me.
Saks Fifth Avenue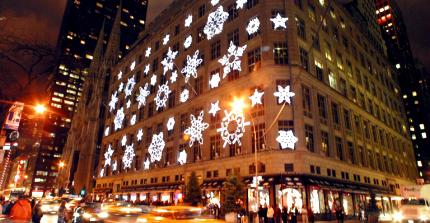 Found close to the Rockefeller Center promenade, you will be able to enjoy the sights of the beautiful Rockefeller Christmas tree which attracts mass crowds every year and also a spot of ice skating too.  Saks window displays usually feature fun animations which kids (and big kids) will love!
Union Square Market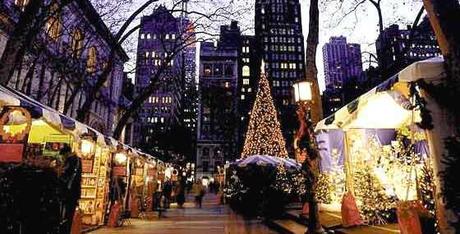 Enjoy the hustle and bustle of this Christmas market and pick up a few cool and quirky items that just can't be found elsewhere.  New Yorkers are all about their hats and gloves, wrapping up every single Christmas, so shop here for stylish and unbranded knitted goods. 
The Grand Central Holiday Fair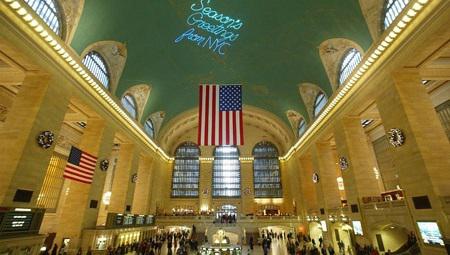 Find a whole world of unique clothing and jewelry stores inside the Grand Central terminal and admire the beautiful architecture of a truly amazing building. 
Bloomingdales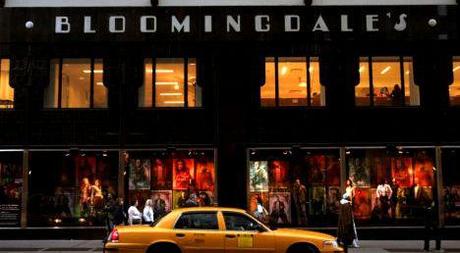 You can't visit New York without visiting Bloomingdales.  Christmas shopping in New York isn't complete without a Big Brown Bag.
Enjoy Christmas shopping in New York! x