Christmas Review:


Pandora Moments Charm Bracelet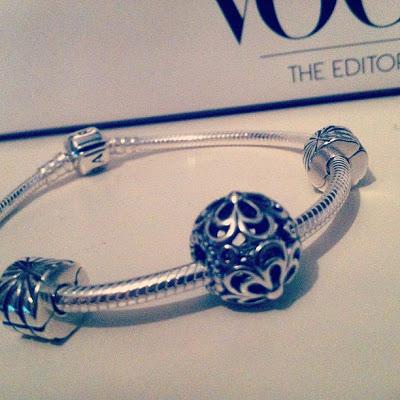 When I received an email from a representative at John Greed Jewellery a couple of weeks ago asking if I would be interested in writing a review for their Pandora Moments range, I immediately said yes. Pandora is a jewelry brand that I have been aware of for years now but I've just never gotten round to owning any of their collections - until now that is, and I have to say I can see where the buzz comes from!
*Slight disclaimer here, I don't agree to reviewing products left, right and center - I actually have to like the brand for starters and then I'll proceed to give a justified and fair review on whatever the product may be. A sell out fashion blogger is not something that I'd like to be known as.*
I'm more a lover of the concept behind charm bracelets, than the actual bracelets and charms themselves - purely because anything that dangles from my wrist and gets caught on just about everything known to man will start to piss me off after about two seconds. Pandora charms on the other hand however, are beads - beads that don't get caught on things or get in the way of my daily tasks. There are some charms on offer though with little dangly bits and bobs hanging off the bead, but it's entirely down to your own preference and there's plenty of selection if you're a little like me and just want some dainty beads on your bracelet. 



The second factor I switched my attention to with the bracelets was the size. I have quite small wrists, so anything that isn't re-sizable will probably be a little big for me. This was sadly the case with this product. I did however notice that on the website (John Greed Jewellery) you can select various cm sizes, so it's nothing really to do with the design of the bracelet itself, it's just unfortunately the size that I've been sent!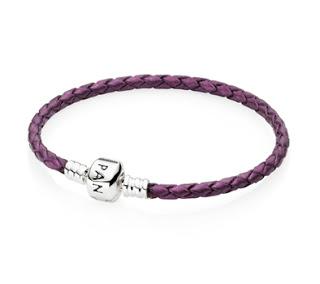 Third factor: the material. You can't go wrong with sterling silver, so this was always going to add points from the beginning. It's durable, won't turn black (if you take care of it properly) and looks expensive. And at £99 a pop, expense and durability are things that you'll be taking into consideration when making your purchase. If silver isn't really your thing though, you can opt or a wovan leather band in a variety of colours: this is actually a perfect way to add a little more personality or color to your outfits and I actually think I prefer it to the silver! 
Which then takes us into the fourth and final factor: the price. You can purchase individual bracelets and charms from JCJ, however what's pretty handy is their starter bracelets which is what I have. Due to their sale at the minute, these are now only £99 due to their current sale (RRP £125-145) - don't get me wrong, I'm not saying that £99 is just spare cash, but considering that the sterling silver bracelet on it's own is £55 and charm prices range from anywhere between £15 and £420, I'd say that a starter bracelet is a pretty good investment both style and price wise if you're wanting to start your own little charm collection, or even if you're just looking for that super last minute Christmas gift for someone special - it's perfect no matter what the reason is for buying it.