Hi everyone!!!! Merry
Christmas
again! I just wanted to share my Christmas manicure with you guys.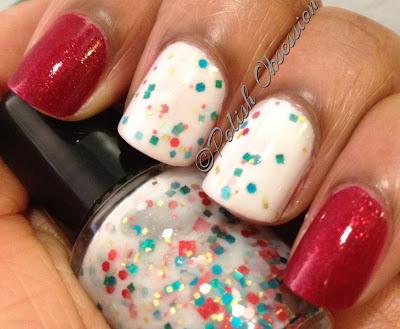 Index and pinky:
Orly Star Spangled
Middle and ring:
"White Christmas". A polish from
Mara
. She asked me to name it myself and my brother helped me name it. It's a white crelly base with red, green and gold glitter. It's layered over Orly Au Champagne.
Thumb:
Barry M Emerald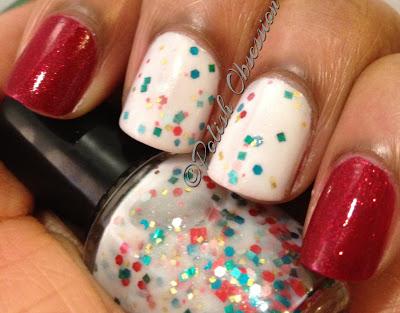 Artificial Light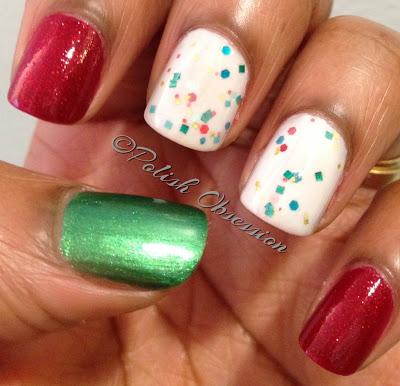 Artificial Light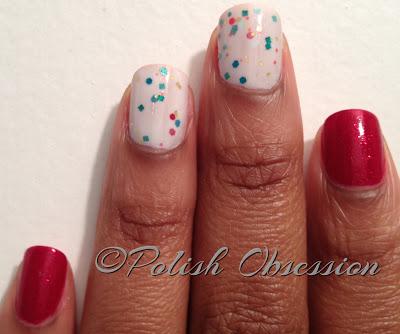 Artificial Light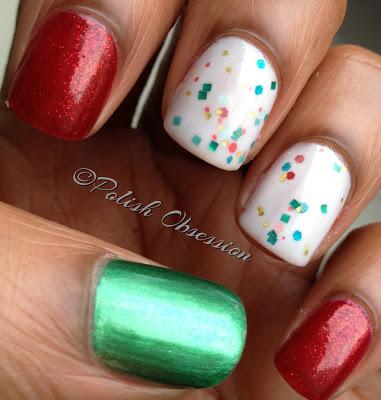 Natural Light
I used Orly Nail Defense as a base and Seche Vite Fast Dry Top Coat on all nails.
Hope you're all having a great day! What's on your nails today?