BE A PART OF DIAMOND HISTORY! There is a marvelous opportunity to be part of history when an 11.85 carat pink diamond is going to find a new home on May 29, 2012. Why so impressive? This is not a common diamond; in fact, it is only one of two such precious stones that are of 'significant' size. With a color being very rare and its size being just as uncommon, the "Martian Pink Diamond" has earned its place among most precious. Its counter-part, by proxy of course, is the Williamson Pink Diamond with a most amazing 23.60 carats that belongs to Queen Elizabeth II; a gift received on her wedding day in 1947.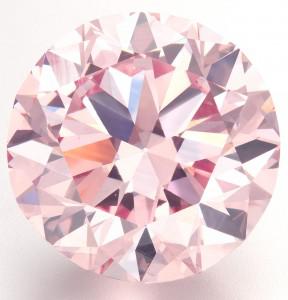 Rare 12-Carat Round Pink Diamond Could Fetch $10 Million At Auction
Apparently, some have raised the question as to why this Martian Pink Diamond is considered to be so rare. It is largely due to its sharp and vibrant diamond color, or lack of additional color. When a precious diamond is assigned a color classification, there is also the consideration of a secondary color presence to be established. When this diamond was designated as not having essentially any secondary color, the rarity was secured.