Chopard Haute Joaillerie:


Disney Princess Collection

I know what you're thinking, "what's the deal with this sudden obsession over Disney-inspired posts? What's this, the third one so far?" To be honest, I have no idea. It just seems that both retailers and myself can't quite get enough of Disney, Princesses or indeed fantasy itself this AW season. Whatever the reason, I'm not complaining, as anything Disney gets a thumbs up from me all year round!
If you haven't heard of the Swiss luxury jewelry brand Chopard before, you probably will on the run up to Christmas this year, as they will be showcasing their Haute Joaillerie collection inspired by Disney Princesses throughout the month of December in Harrods, to accompany their Disney Princess Christmas window displays. The ten piece collection will feature necklaces, rings, earrings and broaches inspired by the likes of Cinderella, Tiana, Mulan and Sleeping Beauty and are absolutely stunning. Each piece is vibrant with color and sparkle and is the perfect accompaniment to both Christmas and Harrods Disney themed Christmas displays. I think I've managed to narrow it down to my top three pieces, but you can see them all by clicking here.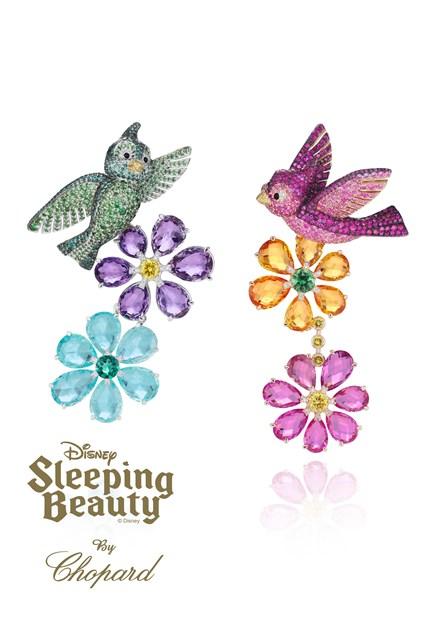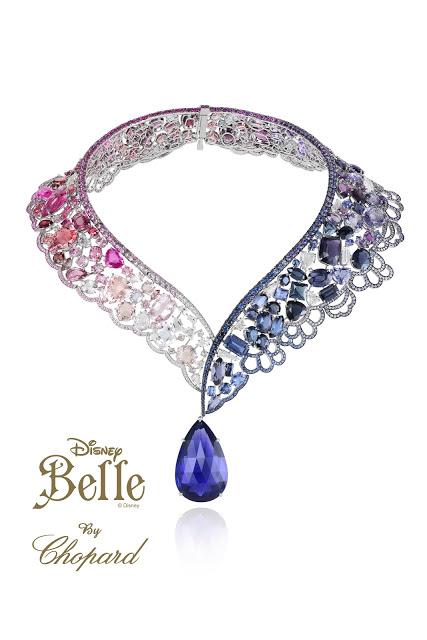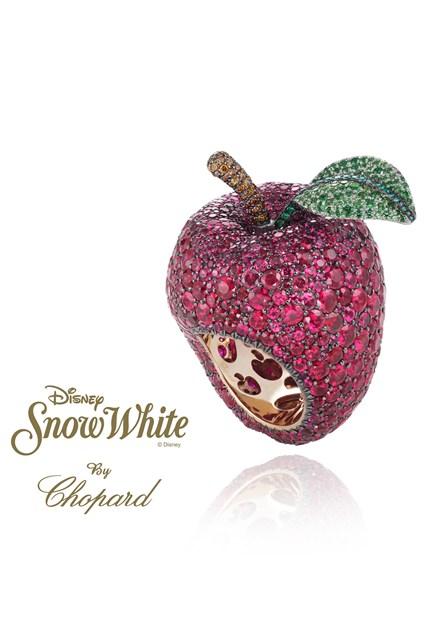 I think I'm drawn to Sleeping Beauty's earrings the most because of their bright color (a contradiction for someone who prefers to wear head to toe black, eh?) and cute little bejeweled birds: it's just very sweet!

What are your thoughts on the collection? Do you have a favorite piece?


Photo Credit: www.vogue.co.uk