Everyone knows how exciting it is to be invited to a wedding. It means you can treat yourself to a new outfit, a new hat and all the accessories to go with it. For the bride and groom, the big event is one of the most important days of their lives. It's a special occasion they can enjoy with their families and close friends.
Arriving at the church is a thrilling experience for any bride and getting there in style is all part of a girls' dream. So when it comes to choosing the right wedding car, you need to think about a few things and then make sure you make your booking your choice of vehicles early to avoid disappointment.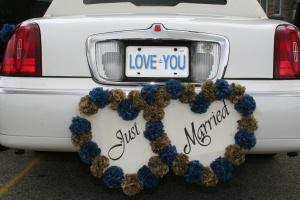 Wedding limos, vintage wedding cars and even a horse drawn carriage are all wonderful options to get the beautiful bride to the church on time and in incredible style. Of course, it does depend on the time of the year and the theme of a wedding as to which sort of transport you might like to organise for your big day. But searching for ideas online is great fun!
A horse drawn carriage offers a great way to get the bride to the church and there is nothing nicer than seeing a smartly turned out carriage and horses wearing full wedding livery for the special occasion. Finding a company that offers horse drawn carriages for weddings is really easy these days because you can find them on the Internet at the click of a few buttons.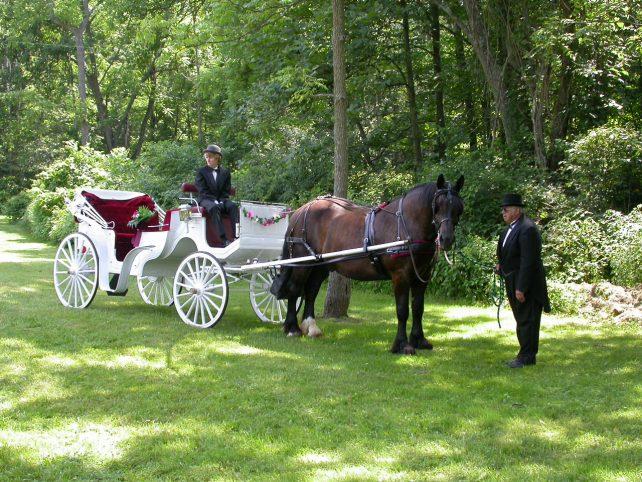 All you have to do is type in the relevant keywords and then the area you are getting married in and this will bring up all the companies in that particular area of the country that do horse drawn carriage weddings.
Another lovely option is to hire a vintage wedding car for the special day. Brides turning up at the church in a pristine open topped classic car makes for a superb photo opportunity for the wedding photographer, family and guests alike.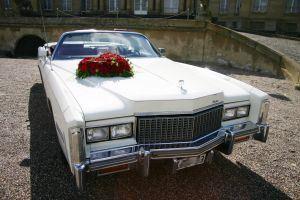 For an extremely stylish wedding, there is nothing better than a wedding limousine for the occasion. A stretched white limo sees the bride show up at the venue in a stylish and unforgettable way, which offers some great photo opportunities for everyone too.
The thing to remember is that you have to organise your choice of wedding car early on in the planning and this is especially true if you are organising a Spring wedding. You have to remember that lots of other people will be planning their weddings for that time of the year too, it's a busy time of year for wedding transport companies. By booking a wedding car early, you won't be disappointed on the day!