Earlier this week we held another fun Blog and Tweet Boston event  Cocoanuts in the North End. I've been a few times now, and every time I go there are even more new and delicious treats to try!
   Owners and bffs Tara and Jen were excellent hosts, who told us all about the store and kept the champagne flowing! They support local artisans whenever possible, and sell a variety of chocolates, confections, and other goodies. With healthy options such as raw chocolate and mixed nuts also available, there really is something for everyone!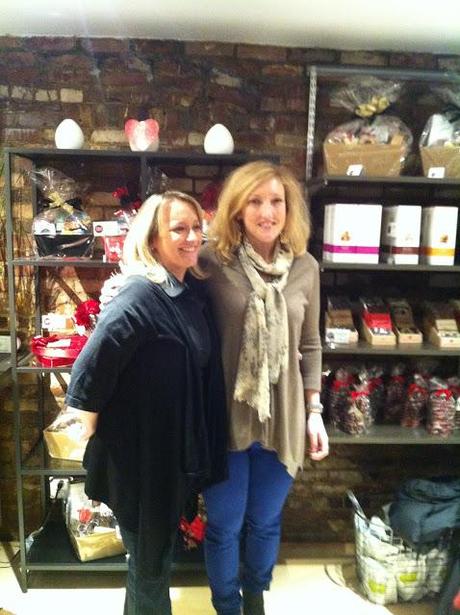 We also got to meet some of the faces behind the candy including the owners Little Bits Toffee in Weymouth and Yes Chocolates in Brookline. It was so great talking to all of them and learning about (and tasting) their products.
   Little Bits had four types of toffee available, including a brand new coffee flavor. I loved all of them, but the sea salt was my favorite!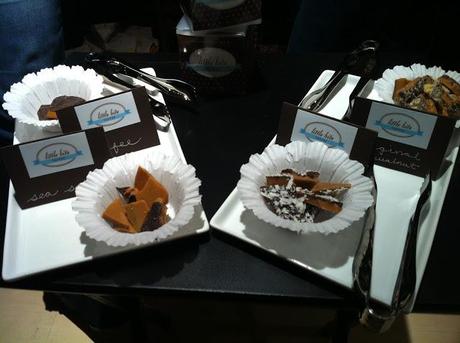 Yes Chocolates had several fun and creative truffles available for sample including Guinness and Sticky Bun. I enjoyed all of them, but was completely blown away by the sticky buns chocolates!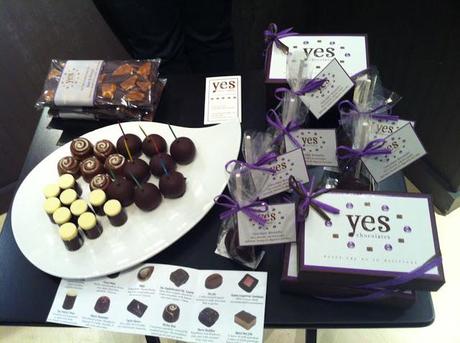 I also tried some amazing salted rosemary and coconut rum cookies from Lark in Essex MA, and Suss salted caramels!
          Cocoanuts has plenty of specials available for Valentine's Day including pre-made and custom gift baskets. I know where I'll be doing all of my shopping this year!