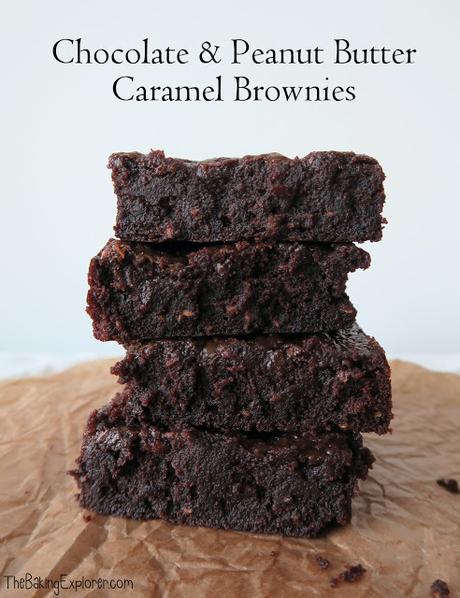 I don't know why, but telling someone that a brownie is vegan can really put them off. I'm not sure why this is as nowadays you can bake so many delicious treats without using any animal products. I took these brownies into work (without mentioning the 'v' word) and my colleagues happily scoffed the lot, especially when I told them they contained no butter and were made with coconut sugar as this immediately removed any January diet-related hesitation over whether to indulge or not. They are rich, sweet and super moist. If you've never tried vegan baking before, this is a great place to start!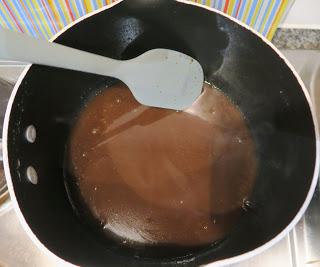 I started by making the caramel. In a pan I warmed 160ml coconut cream with 70g light brown sugar. I let it bubble for 5 minutes whilst constantly stirring.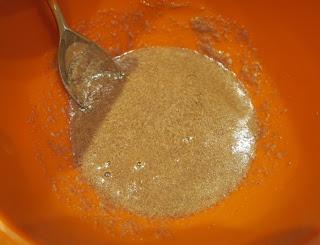 I took the caramel off the heat and added a mixture of 4 tbsp maple syrup, 6 tbsp peanut butter, 1 tsp vanilla extract and 1 tsp salt. I poured it into a bowl and put it in the fridge to cool.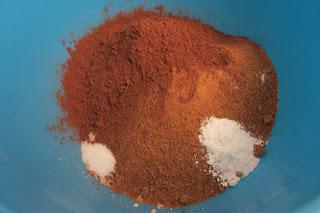 For the brownie batter I put 250g plain flour, 200g golden caster sugar, 150g coconut sugar, 90g cocoa powder, 1 tsp baking powder and 1 tsp salt in a bowl and stirred it together.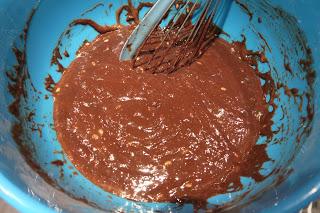 I then added 250ml almond milk, 2 flax eggs, 250ml vegetable oil and 1 tsp vanilla extract and whisked it all together.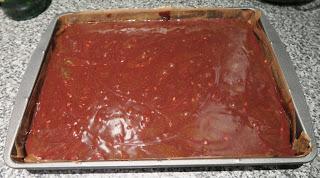 I poured the batter into a lined baking tray, then added blobs of the peanut butter caramel all over and swirled it all together with a knife.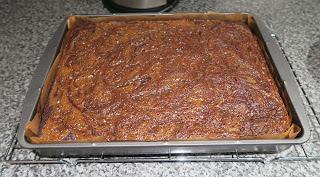 I baked it on
180C/160C Fan/325F/Gas Mark 3 for 45 minutes
.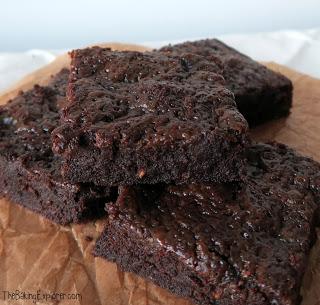 The brownies were so fudgey and gooey, and the peanut butter caramel is to die for. I personally would add more peanut butter next time for a stronger taste, but it depends how much you love peanut butter. If you don't like it, you could use another nut butter or omit the caramel entirely and just make some yummy chocolate brownies.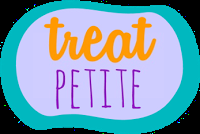 I'm linking this recipe up to Treat Petite, hosted by me this month, and
Cakeyboi
on alternate months.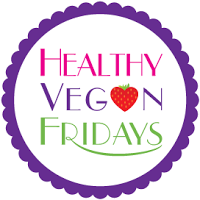 And to
Healthy Vegan Fridays
hosted by
Rock My Vegan Socks
.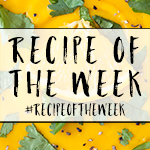 And with
Recipe Of The Week
hosted by
A Mummy Too
.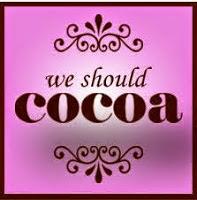 And with
We Should Cocoa
hosted by
Tin & Thyme
.
Recipe adapted from the Telegraph.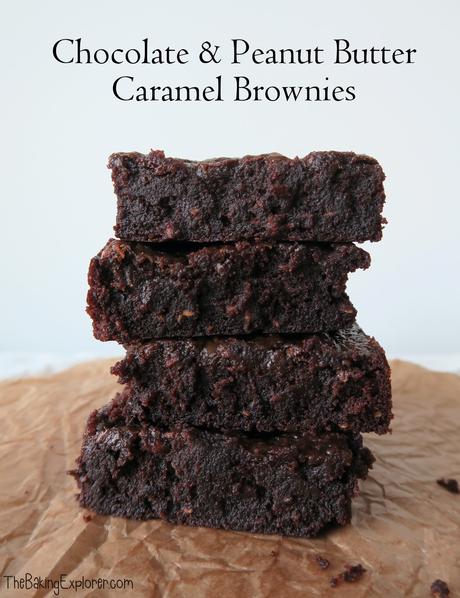 Chocolate & Peanut Butter Caramel Brownies (Vegan)
February-12-2017
Ingredients
160ml

Coconut cream

70g

Light brown sugar

4 tbsp

Maple syrup

6 tbsp

Peanut butter

2 tsp

Vanilla extract

2 tsp

Salt

250g

Plain flour

200g

Golden caster sugar

150g

Coconut sugar

90g

Cocoa powder

1 tsp

Baking powder

250ml

Almond milk

2

Flax eggs (2 tbsp linseeds, ideally ground up in a food processor or spice grinder, soaked in 4 tbsp water)

250ml

Vegetable oil
Instructions
Start by making the caramel. In a pan warm the coconut cream with the light brown sugar. Let it bubble for 5 minutes whilst constantly stirring, then take off the heat and pour in a bowl
Mix together the maple syrup, peanut butter, 1 tsp of the vanilla extract and 1 tsp of the salt, add it to the caramel and put it in the fridge to cool
In a bowl mix together the plain flour, golden caster sugar, coconut sugar, cocoa powder, baking powder and 1 tsp of the salt
In another bowl whisk together the almond milk, flax eggs, vegetable oil and 1 tsp of the vanilla extract, then add it to the dry ingredients and mix together
Pour the batter into a lined baking tray, then add blobs of the peanut butter caramel all over and swirl it all together with a knife
Bake on 180C/160C Fan/325F/Gas Mark 3 for 45 minutes
Allow to cool then cut into squares