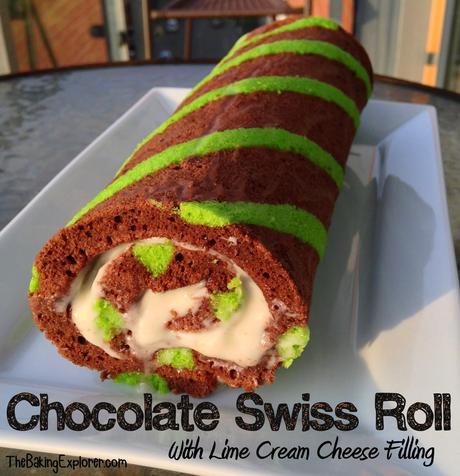 The Great British Bake Off returned to our screens this week with a new slot on BBC One and a new tent location at Welford Park in Berkshire. This year we are back to the standard 12 bakers (there were 13 last year), and their first challenge was to make a Swiss Roll. Fairly simple you might think, but the bakers went all out to impress with patterned sponges, unusual flavours and decorations.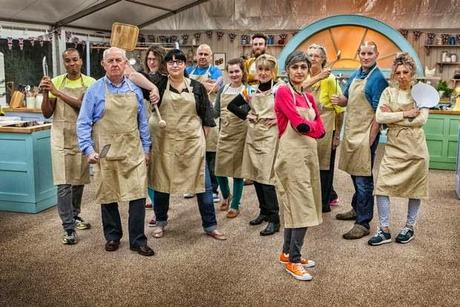 Image Source


There was a great variety of characters and styles this year. Diana, who has been baking for 60 years made a traditional Lemon Curd Swiss Roll. Chetna used her Indian influences to make a Cardamom, Pistachio & Coffee Swiss Roll. Youngest baker Martha, who is 17 years old, made a Tirimasu Swiss Roll.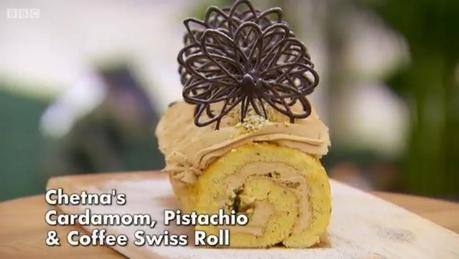 Screencapped from BBC iPlayer


Most of the bakers did very well and there was some amazing creativity including floral patterned sponge, a homemade Swiss Roll presentation plate, and Chetna's beautiful chocolate decorations, pictured above.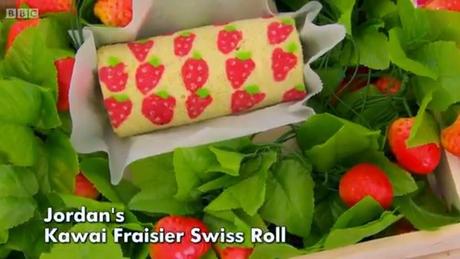 Screencapped from BBC iPlayer


Nancy and Richard did very well and got great feedback from Paul and Mary. Kate was praised for having the best swirl of the day, but her sponge was dry. Unfortunately some mistakes were made including Iain's 'Swiss Fold' and Enwezor's under baked sponge.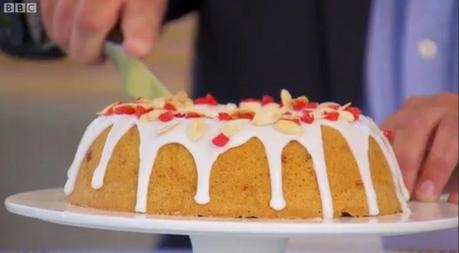 Screencapped from BBC iPlayer


The first technical challenge of the season was Mary Berry's Cherry Cake. The cherries had to be suspended throughout the cake, and not sink to the bottom. Again I thought this sounded fairly simple, but as always with GBBO, the bakers over think every detail and of course have half a recipe to work with!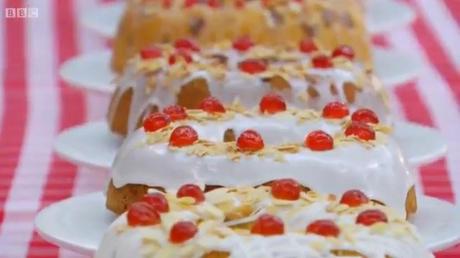 Screencapped from BBC iPlayer


There were a few mistakes including runny icing, dry sponge, burnt almonds, sunken cherry and disappearing cherries! Nancy won the challenge, with Martha and Chetna in second and third place. The bottom three were Norman, Richard and Jordan - who all did very well with their Swiss Rolls so it was all topsy turvy!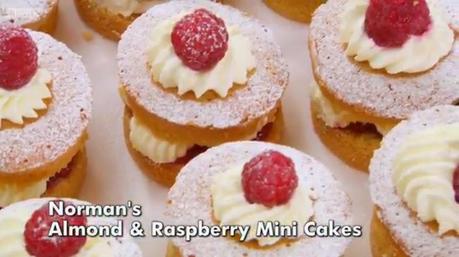 The final showstopper challenge was to make 36 minature British cakes. Chetna and Kate both made mini tired Victoria sponge cakes. Luis and Jordan both made genoise sponges, and both flavoured them with lemon. Lemon was a very popular flavor for this challenge as Iain and Martha used it too, with different levels of success. Martha got a fantastic result from Paul Hollywood, however Iain's cakes were too big and unevenly baked.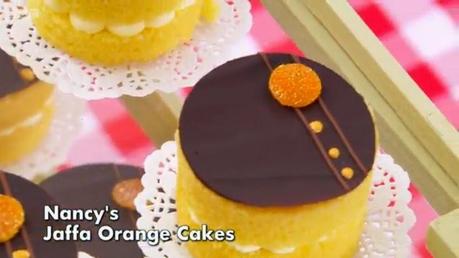 Nancy's Jaffa Orange cakes were perfectly uniform and looked very professional. I thought Norman's Almond & Rapsberry cakes looked extremely British, and very attractive. I loved when he asked the judges what they thought of the jam! Richard and Enwezor both used coffee and walnut as their flavours, which are a favorite of Mary's and they received good feedback from her.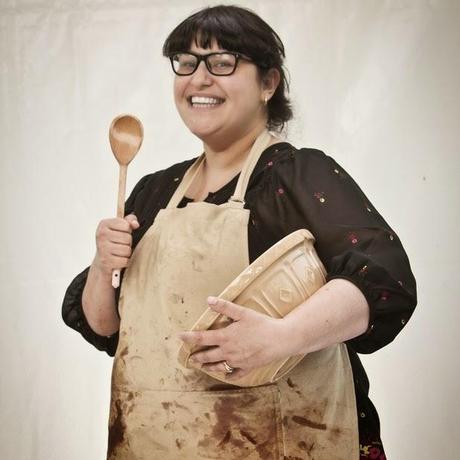 Image Source
Claire was the first baker to leave the series. She did not perform well in all three rounds, and I didn't warm to her at all so I was satisfied with the result. Nancy won this week's star baker and it was easy to see why, she exudes perfection and copes well with things going wrong. I think she is going to do very well in the coming weeks!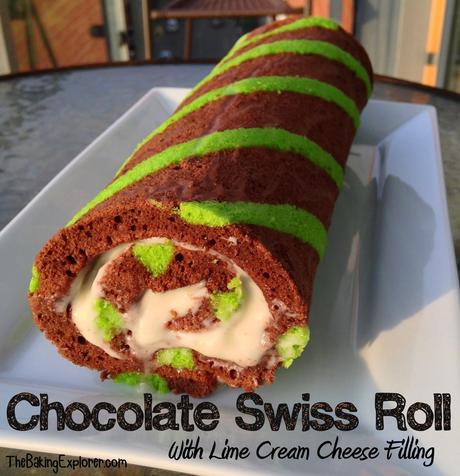 After seeing all the patterned Swiss Rolls I just had to try it out for myself. I've made a simple Swiss Roll before filled with jam, and also a Buche De Noel (Yule Log) so the method was not new to me, but I got quite nervous about the filling and getting the stripes neat!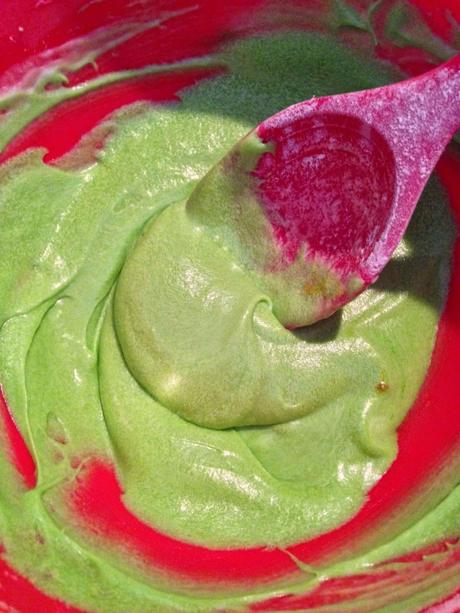 I started with the mixture for the pattern. Seperate one egg and weigh the white of it. Mine weighed 43g. So I mixed together 43g icing sugar and 43g butter. I then added the egg white to the mixture and combined well. I added 43g plain flour and mixed well. Finally I put some green food colouring in, until it was the shade I wanted. I used Sugarflair Mint Green and also a little bit of Sugar Flair Melon.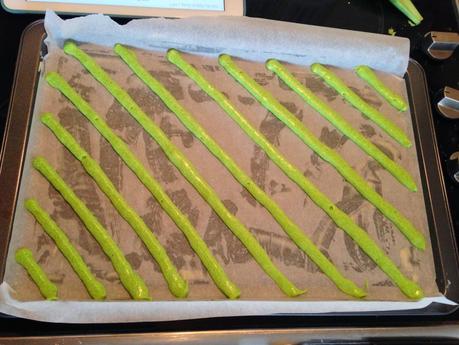 I put the mixture into a piping bag and snipped the end of the bag off with some scissors. Onto a lined baking tray I piped diagonal lines. Of course you can do any pattern you like, but this is what I chose. Then put the tray into the freezer for one hour.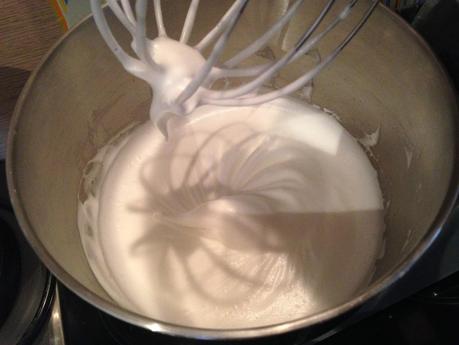 When the hour was nearly up, I started on the main sponge. I seperated 4 eggs. Into the bowl of whites I added 55g caster sugar and 1 tsp cream of tartar and used my mixer to create stiff peaks.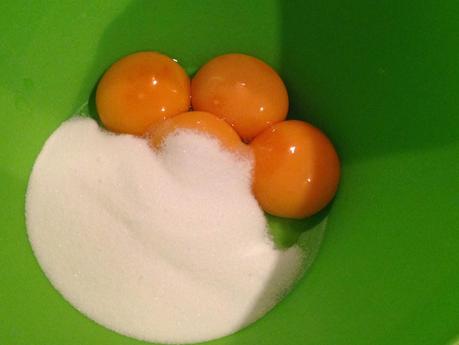 Into the bowl of eggs I put 55g caster sugar and whisked together.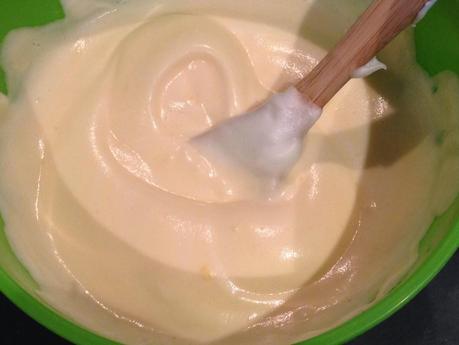 I folded the egg white mixture into the egg yolk mixture in three lots.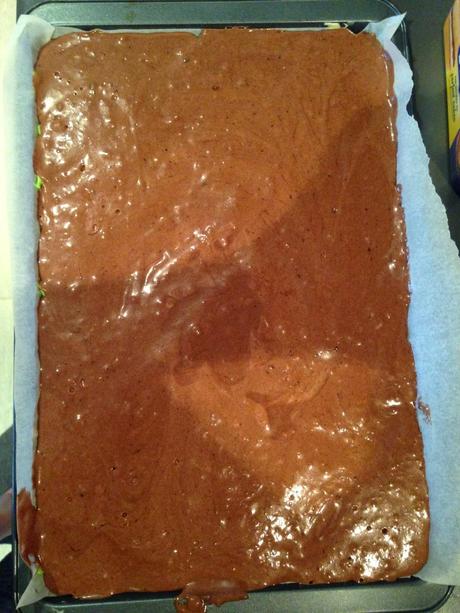 I melted 60g butter and measured out 75g plain flour and 25g cocoa powder. Add the butter and flour/cocoa powder to the egg mixture in two batches, folding in gently between each batch. Take the frozen pattern tray out of the freezer and pour the mixture over it. Give the tray a couple of bangs on the work surface to make sure there are no gaps.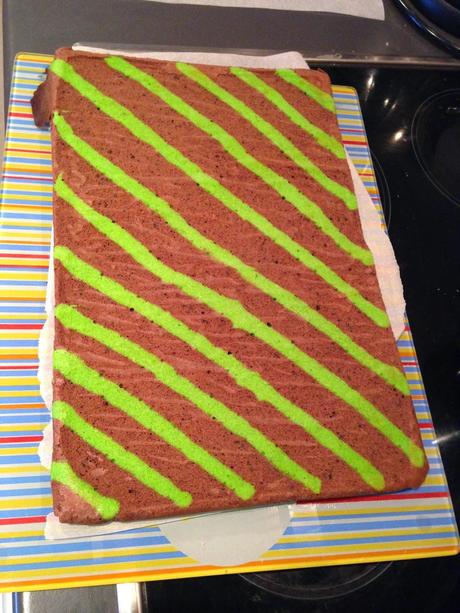 I baked on 180C/350F/Gas Mark 5 for approx 7 - 8 minutes. When it was done, I immediately flipped it out onto some baking paper and peeled off the paper on the top to reveal the pattern!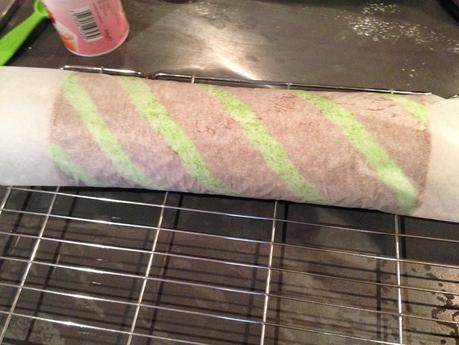 I flipped it back over again and rolled it up, taking the baking paper with it. I then left it to cool completely.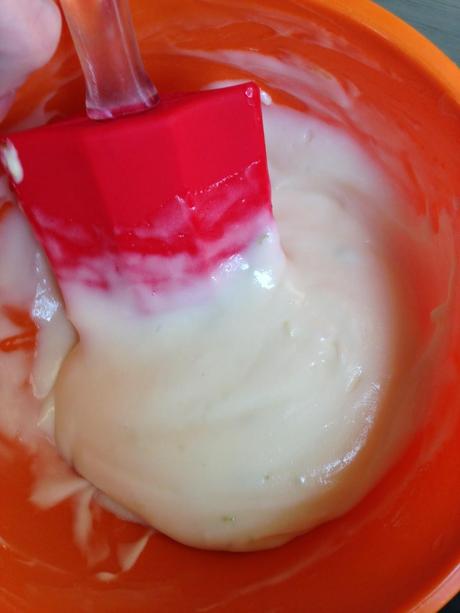 I made the cream cheese filling by mixing together 20g butter, 100g cream cheese, 1 tbsp lime juice, the zest of one lime and 300g icing sugar. Admittedly, this is not the best filling for a swiss roll as it is quite runny, but damn does it taste good!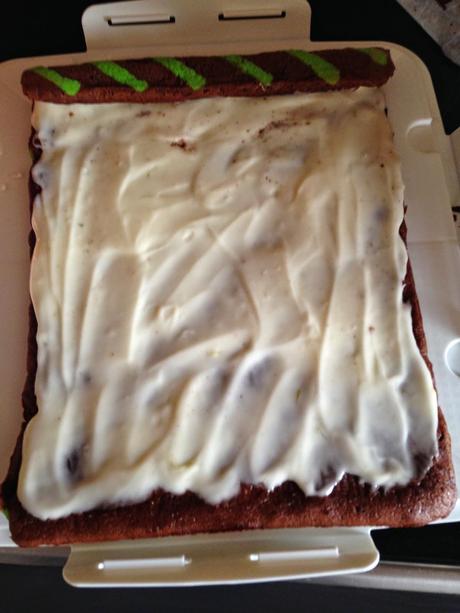 I unrolled the sponge, spread the filling over it, then re-rolled it. And it was ready to eat!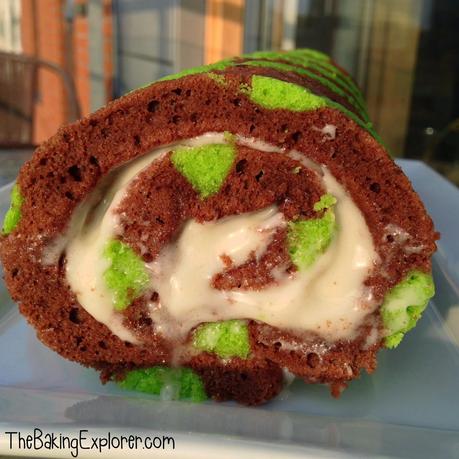 I took it into work and everyone was very impressed with the stripey pattern! It got eaten up extremely quickly too, one of my fastest dissapearing bakes by far! Despite my reservations about the runny filling, the flavor of it made it completely worth with and the roll retained it's shape and structure throughout.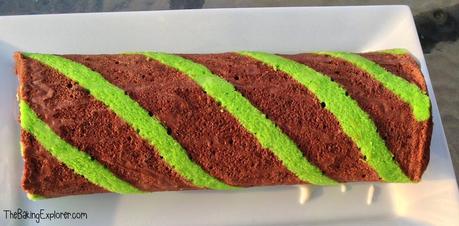 I also made a red zig zag striped one this evening, which I'll be filling with my raspberry jam and some fresh cream tomorrow. Next week on The Great British Bake Off - Biscuits!