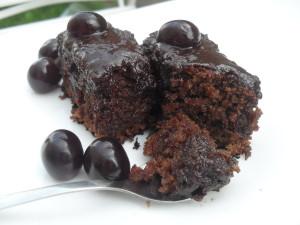 This is an easiest chocolate cake ever. Made without eggs and with yogurt… I couldn't expect this cake to be this moisty and delicious. Prepared in 5 minutes or less and baked for 30 minutes… I almost forgot it in the oven, but the smell woke me up

Chocolate cake soaked with chocolate syrup and served to take you to heaven

I think that every neighbor of mine is curious of that tempting smell of freshly baked chocolate cake.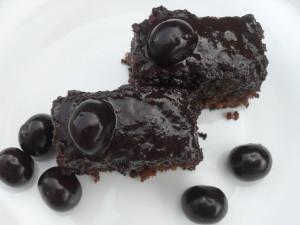 Ingredients for the cake
2 cups of flour
2 cups of sugar
1 tsp of vanilla extract
2 tsp of baking soda
2 tbsp of cocoa powder
1/2 cup of oil
2 cups of yogurt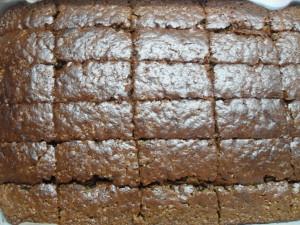 Method
Mix all dry ingredients together and than add yogurt and oil. Stir the ingredients in order to get a smooth and nice batter for the cake.
Pour the batter into the pan covered with baking paper and bake it on 428 F degrees for 30 minutes. While the cake is baking make the chocolate syrup. Cut the slices while the cake is still hot.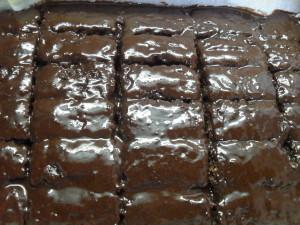 Ingredients for the Chocolate syrup
5 tbsp of sugar
10 tbsp of milk
1/2 cup of butter
1/2 cup of melted chocolate
1 tsp of Rum essence if you like it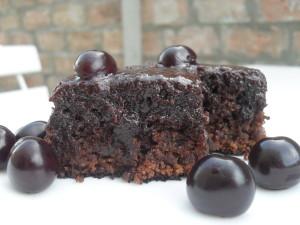 Method
Put all the ingredients in one bowl and slowly heat it until all the ingredients melt and become syrupy.
Pour the syrup on the cake and leave it to cool. Decorate it with cherries or some other fruits you have or like.