So while everyone needs no introduction to the universally celebrated cupcakes, i shall present cupbreads!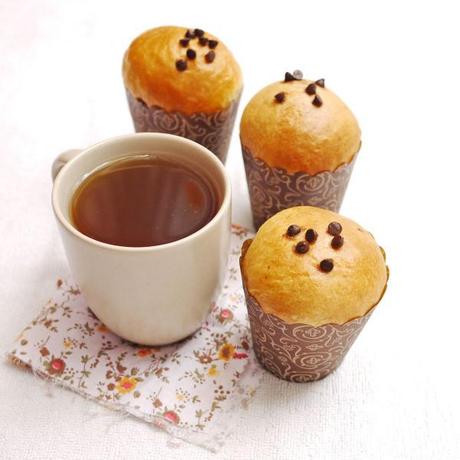 Here in Indonesia, these breads are known as "bloeder", or sometimes spelt as "bluder". And I am guessing, from its name, it is probably western influenced. These breads are very much like French Brioche, without small head of a dough on top of it.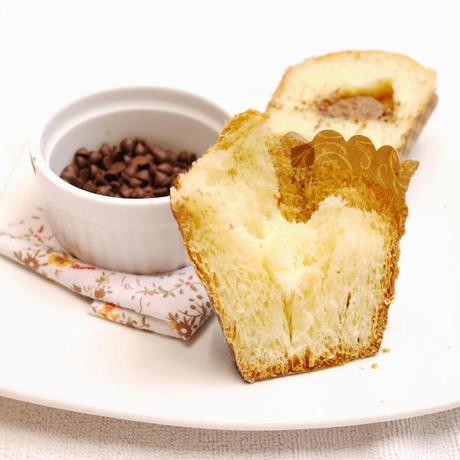 Similar to the brioche, the bloeders is very high in both butter and egg content, they are indeed very rich and tender crumbed. I don't even think you need to chew on these. Besides butter and egg, these bread are also very high in sugar content, which makes it pleasantly sweet tasting even when eaten on its own. But having said that, still, i have decided to fill them up with a generous chunk of milk chocolate. Because really, since i am already eating something sinfully delicious, why not go all the way? LOL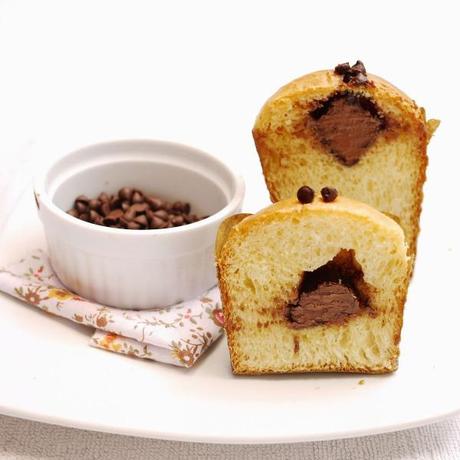 The proofing time for this bread takes a wee bit longer than usual. I suspect it might be because of all that butter and sugar, which might dampen the yeast activities. The total proofing time for this bread was about three hours, and in my tropical weather, that's considered very, very long.
The dough for these bloeders are also quite different from the dough i am used to. Being high in butter content, these breads are very slimy. My hands kept sliding off the dough as i tried to knead it. Sealing the chocolate chunks within the dough was also not easy with the grease coating all over the dough.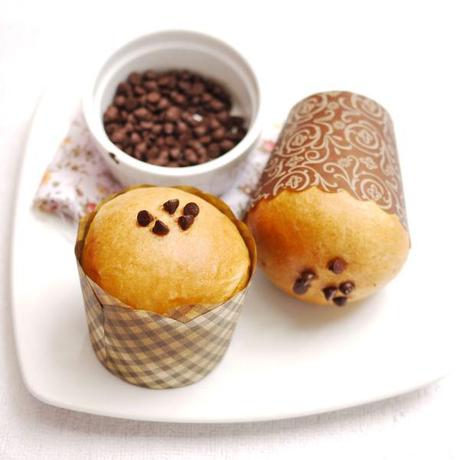 As for the texture of the final product, these breads are so fluffy that you tear a huge chunk off these bread, thinking you will get full after a few mouthful, but in reality, being voluminous looking because of air, these bites just dissolve into nothingness.And you risk looking like a glutton when u reach for your second piece.
I also think i might have overbaked this dough as it turned out quite dry and crusty at the sides, and i must definitely keep closer watch over these next time!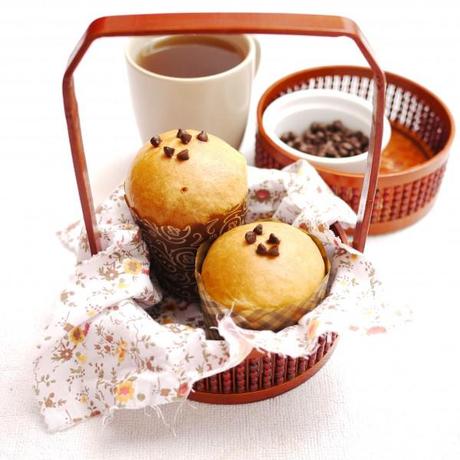 Chocolate Filled Cup Breads
Recipe from an Indonesian cookbook "Roti sisir & Roti Sobek" by Lanny Soechan
15 egg yolks
250 gr granulated sugar
1 kg bread flour
20 gr instant yeast
50 gr milk powder
300 ml fresh milk
250 gr butter
1 tbs salt
some chocolate chunks
some evaporated milk
some chocolate chips
1. Beat egg yolks and sugar till it thickens and turns pale yellow
2. Combine flour, yeast, and milk powder. Add in the egg yolk mixture gradually and stir till well combined.
3. Add in the fresh milk, salt, and butter. Knead till elastic
4. Leave to proof till double in size
5. Punch down dough, cut and weigh each dough to be about 60 gr. Wrap the chocolate chunks within each dough and drop them into papercups. Let it proof a second time till double in size.
6. Brush the surfaces with evaporated milk and sprinkle some chocolate chips.
7. Bake at 160 degree celcius till the surfaces turn a nice golden brown.