The quality of Chinese-made clothes is rising fast. Have you ever noticed how much of your wardrobe consists of clothes made in China? Research reveals that at least 30% of the clothes that you wear in your daily life are made in this country.
According to SinoInteractive's research, there has been significant improvement even in the area of stitching which is indirectly contributing to rising share in the world's cloth Industry. Top e-commerce platforms like "Sammy dress" (Sammydress.com) have started competing with local players. While Sammydress and other Chinese companies have received mixed reviews, Chinese companies have shown consistent improvement in the area of customer satisfaction.
Most of them are aware that business is like a warzone where the competitors try their best to beat their competitors by all means including reports of several companies allegedly creating fake customer reviews/products/social media communities.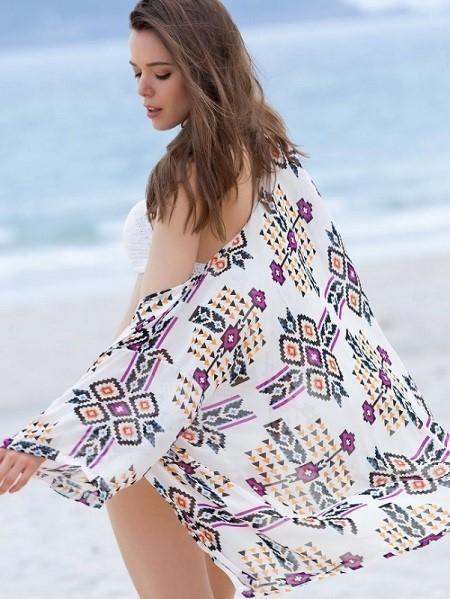 Chinese e-commerce becoming increasingly influential – Long sleeve print bikini cover-ups by Sammydress
SinoInteractive's research shows that there has been great improvement in quality based on recent surveys on Chinese Made apparels. The "Chinese Made" strategy is to deliver affordable goods to people in both developed countries and underdeveloped countries, resulting in China becoming a major contributor for global growth.  In 2015, there was a 23% rise in Russian orders from the Chinese e-commerce industry compared to 2014. From November 11-26, 2015, there were nearly 10 million purchases made in Chinese e-commerce portals by Russians. In order to overcome the supply chain hurdles, Chinese and Russians came forward and established multinational logistics at Khabarovsk to increase the speed of the delivery packages.
Chinese e-commerce becoming increasingly influential
In the apparel category, one of the preferred shopping sites by Russians is Globalegrow. The company aims to deliver fashion in lower cost so that it's affordable for everyone. Sammydress receives orders globally, mainly from the United States, Russia, Canada and UK. In order to boost their customer service, they have recruited twenty Russian employees in 2016 catering the demand of business and customers round the clock. In the United States, "Sammy dress" and "Sammydress" are googled approximately 70,000 times a month indicating the presence of Chinese e-commerce there. Analysts believe that the price factor contributes to the brand's penetration in the global markets.