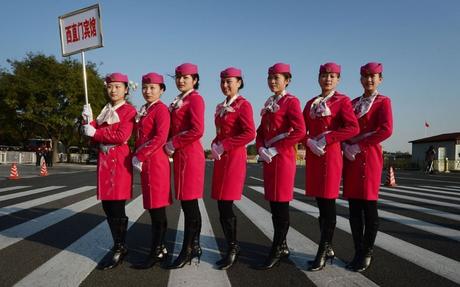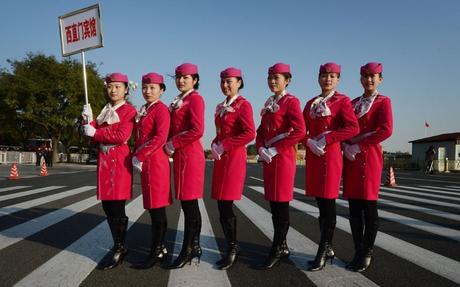 The Chinese tropical island called "Eastern Hawaii" will be transformed by the communist elite into an expanding center for foreign investment, gambling, tourism and luxury.
Communist Party of China – Wikipedia
The
Communist
Party of
China
(CPC), also referred to as the
Chinese
Communist
Party (CCP), is the founding and ruling political party of the People's Republic of
China
. The
Communist
Party is the sole governing party of
China
, permitting only eight other, subordinated parties to co-exist, those making up the United Front.
Xi Jinping's government announced plans for Hainan last month, saying it would encourage the horse racing industry, gambling and the nautical sports industry on the island known as "East Hawaii."   The bigger it is, the Chinese Communist Party forbids its members to play golf, prohibits gambling and allows only occasional horse racing.     Hainan Island is located in southern China. Its Chinese name – 海南 – means "south of the sea". Its population is about 9 million, and its surface is close to that of Belgium.   Many ad campaigns and news agencies described the island as "Hawaii in China" or "Eastern Hawaii."
It certainly looks very different from other Chinese cities like Beijing, writes businessinsider.com  .   China has limited international tourism on the island, but now relaxes the rules. Earlier this week, the Chinese government said it would let citizens in 59 countries go there without a visa for a month.   The complete list now includes the US, all EU countries, Canada, Australia and South Korea.   A government document released last week shows that Hainan's development plan is a personal priority for President Xi Jinping.   China has in fact been trying to develop the tourism industry in Hainan for years. The island attracted around 70 million tourists last year, but only 1.1 million were from other countries.
For comparison, Bali, which is a sixth of Hainan size, received more than 5 million foreign tourists over the same period, the South China Morning Post reported.   The Chinese government said in a document published last week that it would "encourage the development of beach sports, water sports, horse races and other projects, and support the creation of a national demonstration of sport tourism and large-scale international events."   Official encouragement of gambling in Hainan can turn the island into a version of Las Vegas, said Mark Dreyer, a Beijing journalist.