Hi everyone!!
I have a gorgeous orange to share with you today, perfect for this hot summer weather.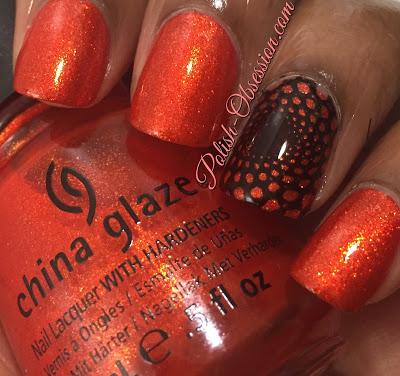 Artificial Light
China Glaze Riveting is a bright orange shimmer with a good formula.  It's opaque in three coats.  I decided to stamp an image in black from the Stripes 2 plate on my ring finger.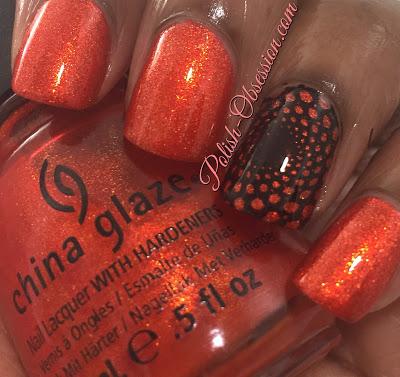 Artificial Light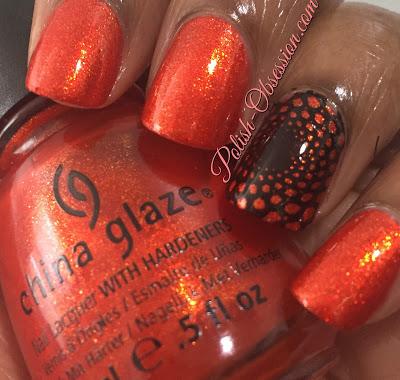 Artificial Light
I really like this polish a lot.  I loved the contrast of the black with it too.
Did you ever pick this one up?