Hi fellow nail polish lovers!!!
Today, I have a gray mani to share with you.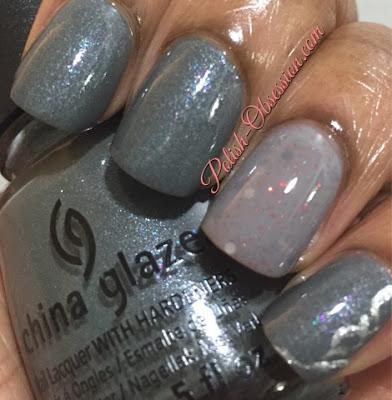 For this look, I'm wearing China Glaze Immortal, a dark gray with holographic shimmer.  It has a great formula; it applies  really well and is opaque in two easy coats.
On my ring finger, I'm wearing Pretty & Polished Private School, a light gray jelly with silver and black glitter and pink shimmer.  This one was really sheer, so it required four coats on its own to reach full opacity.  It applied well though.
Just for fun, I free-handed a silver abstract design on my pinky.  I thought it was a nice touch.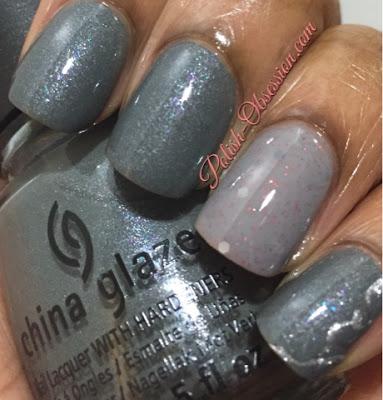 Artificial Light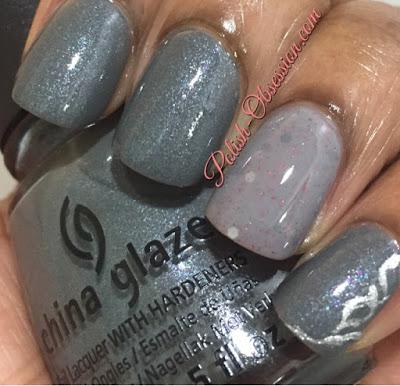 Artificial Light
This was different, but I love a good gray on my nails.  Immortal is absolutely gorgeous.  I can't get over that pretty shimmer!!
What do you guys think of this combo?  Do you have Immortal in your stash?