China is a lucrative market for everybody today. It is compared to a rapid growing consumer market like that of the United States of the 1960's. That means big consumption and a desire for big ticket items.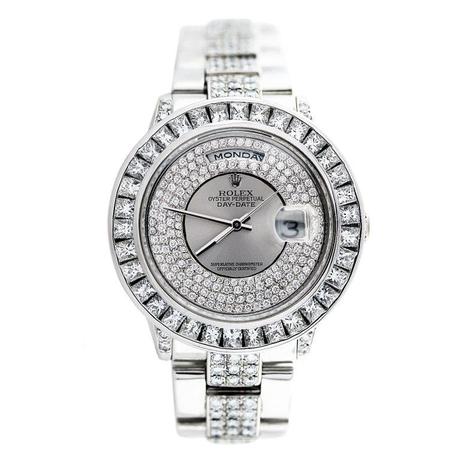 ROLEX White Gold Day-Date Wristwatch with After-Market Diamonds – not welcome in Chinese advertising.
But now, luxury watch makers have been thrown a curve. Even those with fancy "Year of the Snake" watches are under fire (ahem, Bvlgari). China has placed a ban on advertising luxury watches.
What? A ban on advertising watches? What is up with that?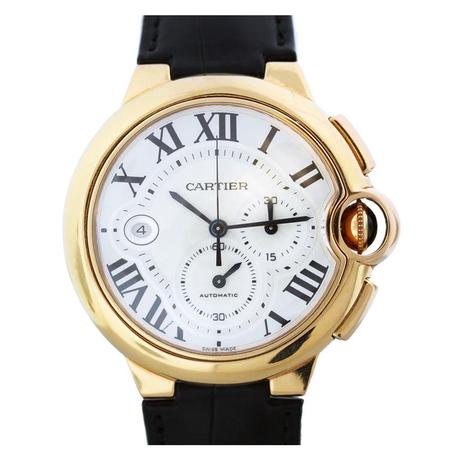 CARTIER Rose Gold Ballon Bleu Chronograph Wristwatch
You may not be aware but advertising bans have existed for years in the United States. Cigarettes and hard alcohol have been under restrictions for decades. These may be somewhat understandable but how about a ban on advertising luxury watches?
The Chinese ban on the advertising of luxury watches has caused some quick negative effects. Swatch reported an immediate drop of 3.3% in their stock. Richemont saw a drop of almost 2%.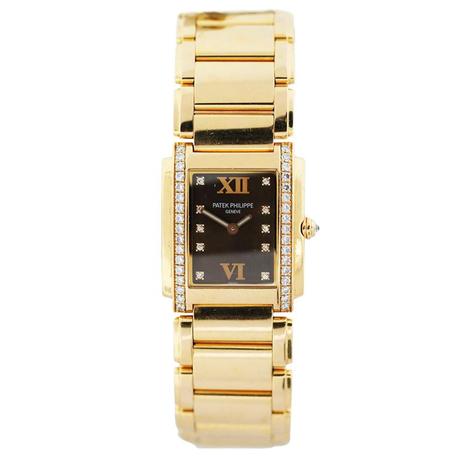 PATEK PHILIPPE Ladies Rose Gold and Diamond Twenty-4 Wristwatch
The problem lies with greedy politicians. It seems that in China liquor and luxury watches are a source of political graft. The Chinese government feels stopping advertising will curb the demand for these luxury timepieces, and that corruption will be lessened. Yep, all you need is a good bottle of baijiu, and a nice expensive watch and you are on your way to political favors in the People's Republic. Unless of course you advertise it.
Interestingly enough, the party that is putting this policy in force in China is exactly the party that is accused of taking advantage of such corruption. The party apparently is now on a crusade to lead the charge against such corruption. After all, they can't have politicians drinking and telling time correctly at the same time.
Raymond Z for Raymond Lee Jewelers, South Florida's premiere source for buying and selling luxury watches and designer jewelry.