I recently had a chance to check out the newly opened Frost Ice Bar in Faneuil Hall. The bar is made entirely of ice, as are all of the mugs and decorations. The temperature is kept at a cool 21 degrees, and  a $19 ticket gets you entry for forty five minutes with the use of a warm cape and gloves.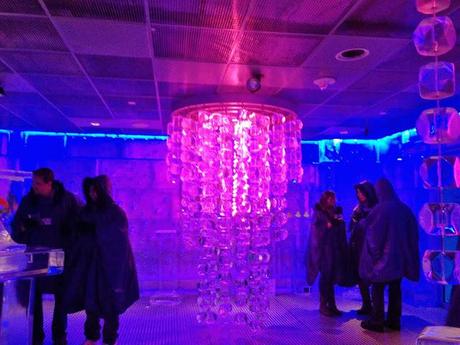 I went with a friend on a Monday night and we scored tickets for the last entrance (around 9pm on weeknights). It was pretty quiet, which was nice because it gave us the chance to sit down in one of the ice couches and take pictures with all of the fun sculptures and decorations.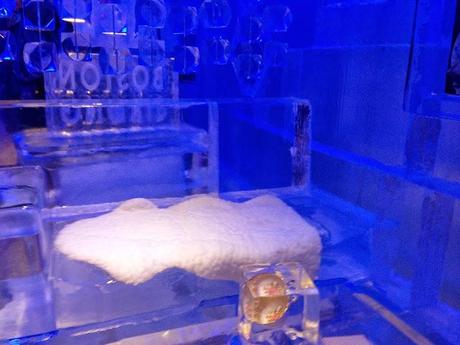 I tried the no name cocktail, a tribute to the historic restaurant nearby. This was a blend of different flavored vodkas including watermelon and blueberry. All drinks were $11, and served in these frosty mugs.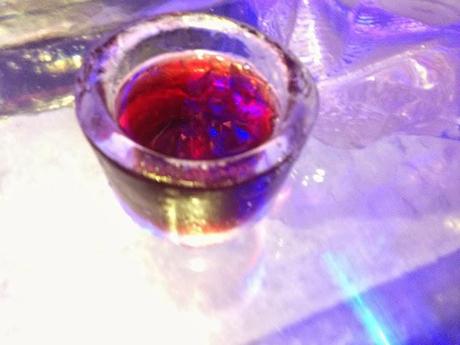 The experience was a lot of fun, and I enjoyed going for the novelty of it. I don't think I'd go back regularly, but it's a great stop as part a celebratory night out for something like a bachelorette or birthday party! With the Fanueil Hall location and affiliation with the Boston Duck Tours, Frost should do well with tourists and out of town guests.