Hi guys! Are you ready for a snacking montage…
Snack. Snack. Snack. Snack. Snack.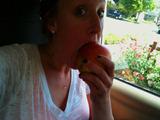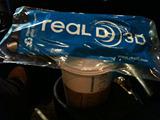 now play Stronger by Kelly Clarkson while you look at the pictures and you've got my day!
This afternoon I enjoyed a very small cup of coffee, a fuji apple, my second/third serving of green tea (while seeing the avengers!!!!), some wasabe seaweed snack, and 2 glasses of Lockwood Chardonnay while cooking and eating dinner.
Haha. Love it.
So are you ready for an amazing recipe? Oh… I know you are. It's super easy and I made it without going to the grocery store for any ingredients. SCORE!!
Dinner: Chili Crusted Cod.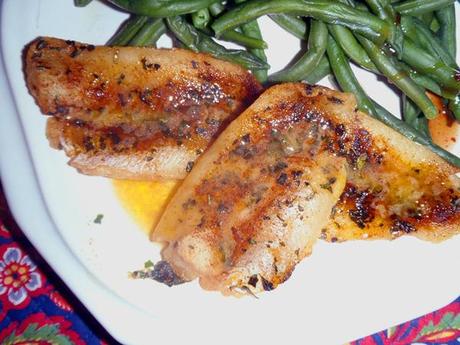 I found this recipe on the Real Simple iPhone App. I just picked shell fish and the 30 minute time slot. Voila, instant simple and tasty recipe.
Serves: 3-4 people
Time: about 30 minutes
Ingredients
vegetable cooking spray (I used crisco spray)
6 cod fillets
1/2 tsp chili powder
1/2 tsp dried oregano
1/2 tsp salt
2 tbsp butter substitute
1/2 tsp coriander
1/2 tsp corn starch
2 limes
(if you'd rather use regular butter use 2 TBSP butter and no corn starch)
Directions
Heat oven to 450 degreees. Lightly coat the roasting pan and the top of the cod fillets with cooking spray. If your fillets have skin place them skin side down.
Combine chili powder, oregano, and salt in a small cup. Sprinkle cod fillets with mixture. If your fillets are frozen, defrost first. Bake fillets for 5 to 7 minutes or until flakey.
While the cod is baking, melt the butter substitute in a small skillet over medium heat. Cook, stirring constantly until bubbling. Add coriander, corn starch, and the juice from both limes. Stir for an additional minute.
If you've chosen to use real butter heat on medium-low heat until browned. Add lime juice and coriander and stir for an additional minute.
Remove the cod from the oven. Drizzle the butter sauce over the top and serve.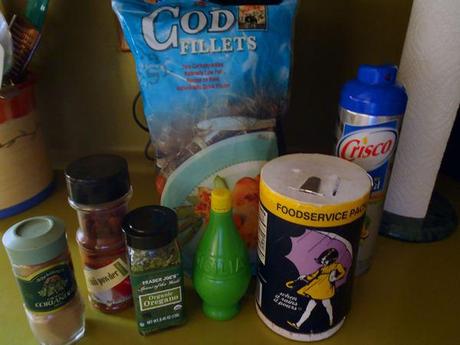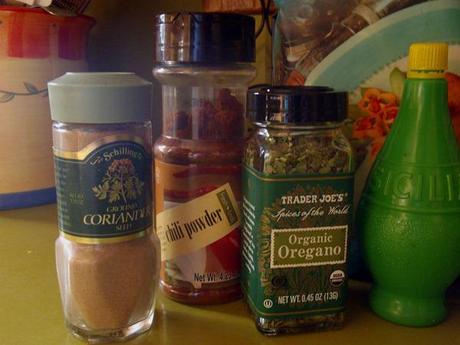 Spicy! Spicy!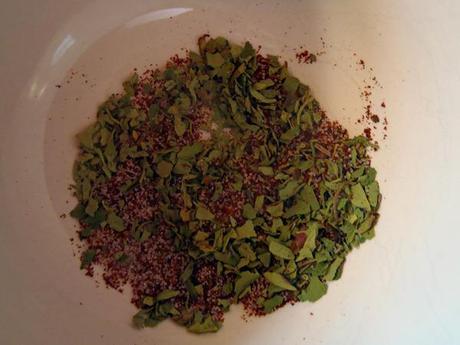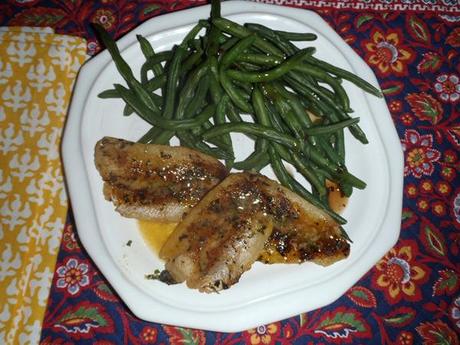 I had my cod with some steamed green beans with some balsamic vinaigrette. It would also be good with some of the leftover butter sauce on top instead.

So good! Max and I are already planning a rerun. Seriously, the butter sauce makes the fish. You have to have it.
I'm hoping to get some fitness in late tonight. I'm still really fighting feeling tired today. Maybe after my wine splurge I'll be feeling some extra energy. Can you say blood sugar spike?!?! I'll let everyone know how it went down tomorrow morning.
I'm hunkered down with Max and my Mom to watch the season opening of So You Think You Can Dance!!! See y'all tomorrow.