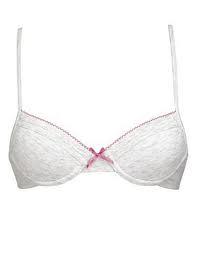 It took ages to pluck up the courage to tell my mother that I was being picked on and bullied by my supposed 'best friend'. The tears came before I got any words together. I was only nine, perhaps ten and I can still feel the misery, anxiety and fear that filled my life because of her. My mother calmed me, soothed me and told me the best way of dealing with the situation was to stand up to this girl and her army of followers who were turned against me. I can't remember her words but I remember feeling my worries melting away and my confidence building back up. I put her plan of action to immediate effect and it worked. My mother had wisdom and understanding.
Unfortunately, her understanding didn't stretch as far as 'the lipstick incident' when I was twelve, well, twelve and a half. In the summer season of 1968 our main residence was a pub and hotel on Central Promenade. On Sunday mornings I would be in charge of my younger sister as we got the bus to our other pub at South Shore then a short walk to Rawcliffe Street where we went to Sunday School. Girls my age had started to wear lipstick for church. I wasn't allowed to but I'd discovered that Rimmel cosmetics in Woolworths was affordable and used my pocket money to buy some. I kept it hidden, only taking it out with me on these Sunday trips. Safely on the bus I would put it on then on the way back I would wipe it off. I don't know how I managed to forget to clean it off one day. It didn't end well. My mother's eyes were blazing as she sent me to wash my face. I didn't think the colour was much brighter than anyone else's, not really.
Then, around the same age, there was 'the bra incident'. I expected the worst, but my mother was kind. School P.E. lessons had become my nightmare. A vest wearing, bra-less nightmare. So I smuggled one of my mother's bras to school and put it on when I got there. It wasn't ridiculously massive. I'd had a practice at home. The folded sides were held with safety pins and the cups tucked in making a neat shape. This neat, feminine shape was noticed at home when I'd forgotten to remove my made-to-measure bra. I can feel my blushing to this day as my mother tugged a loose shoulder strap with a "What in Heavens is this?" I held my breath. This was far worse than lipstick wearing and I expected a slap – that was normal punishment if you crossed my mother. Anyway, all I got was sent to take it off and to stop being so silly. Auntie Kathy, who looked after my sister and I, was given the task of going shopping for a couple of Berlei Teenform bras. I was overjoyed.
And there was the 'A Taste of Honey incident'. The film was on television in our lounge and my mother was watching it in between popping down to the bar. I'd already been sent to bed once but I was spellbound. I didn't hear my mother come back up but there she was, shoo-ing me to my room with "This isn't a film for you". I can't imagine why. I only wanted to know what happened to Jo. The baby bit and her friendship with Geoffrey went right over my young head. I crept back and watched it by peeping round the door frame behind her. I was really chancing it. My mother was certainly not one to be messed with. Yes, she caught me and dealt punishment, but she didn't kill my love for Shelagh Delaney's brilliant work. Dora Bryan was amazing and perfectly cast.
My chosen poem takes me back to 'the chocolates incident'. It wasn't Moonlight that got the better of me, but a bag of Thornton's. It was a smallish bag starting off with maybe eight huge chocolates. It was a gift to my mother and I found it, unopened, in the sideboard drawer. I kept nipping back for 'just one more' until I realised there was only one left and I'd better leave it. I didn't own up straight away either. Dreadful child.
I was going through some school stuff belonging to my grown up children when I came across the reams of printed out My Space conversation. I think it was My Space. It was something before the days of Facebook, anyway. This conversation was evidence of one of our children being bullied online and school had been given a copy. The power of the written word is far stronger than the spoken word in this sort of thing and re-reading it upset me as much as it did more than ten years ago when it happened. It was dealt with by school, not to my full satisfaction, but between us we put a stop to it. A new generation, a new way of bullying.  
CHOCS
Into the half-pound box of Moonlight
My small hand crept.
There was an electrifying rustle.
There was a dark and glamorous scent.
Into my open, moist mouth
The first Montelimar went.  
Down in the crinkly second layer,
Five finger-piglets snuffled
Among the Hazelnut Whirl,
The Caramel Square,
The Black Cherry and Almond Truffle.  
Bliss.  
I chomped. I gorged.
I stuffed my face,
Till only Coffee Cream
Was left for the owner of the box-
Tough luck, Anne Pope-
Oh, and half an Orange Supreme.  
Carol Ann Duffy.     Thanks for reading, Pam x
Email This
BlogThis!
Share to Twitter
Share to Facebook
Reactions: