Whenever you want!
Sometimes I think women avoid wearing alligator or crocodile bags because they feel such bags tend to look a bit too fancy for every day.  But they really aren't.  I had to "adjust" my attitude about this.  Whenever I would see these bags worn in classic movies by movie stars or worn on the arms of today's über rich,  I would think, "yes, that makes sense" because they were movie stars or rich–like the bags belonged in those settings because these women were/are more glamorous, lived/living fancier lives than little ole' moi.  But after I read the book, "Alligators, Old Mink and New Money" by Allison and Melissa Houtte (years ago),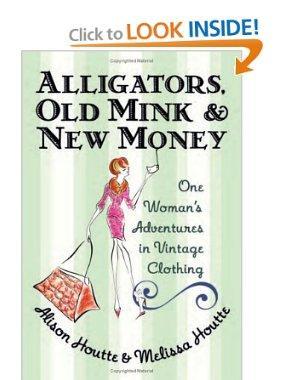 I changed my tune, banished my old-fashioned thinking, for good.  These bags definitely are  for every day.
Last week I showed you a couple of alligator bags* I found a Goodwill.  I have definitely decided to keep the black alligator–I LOVE it and think it is a great addition to my handbag wardrobe.  I have worn it daily for this past week.  Here are some of the outfits I have worn with it: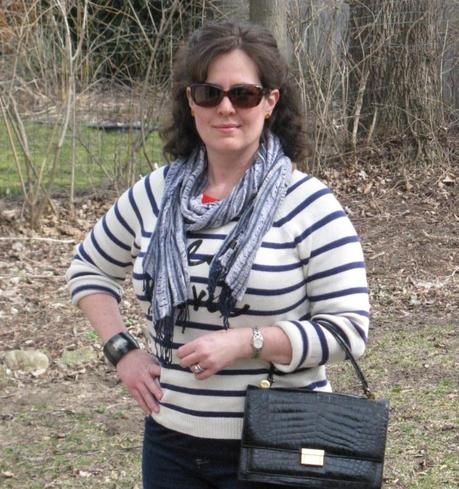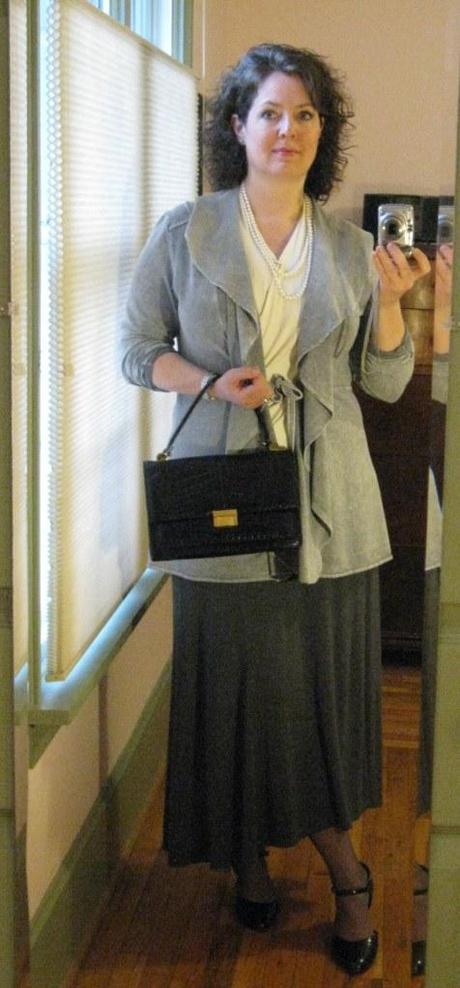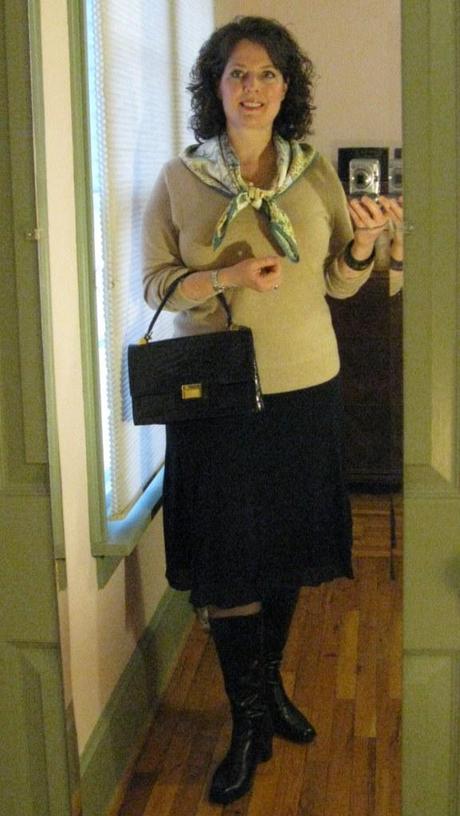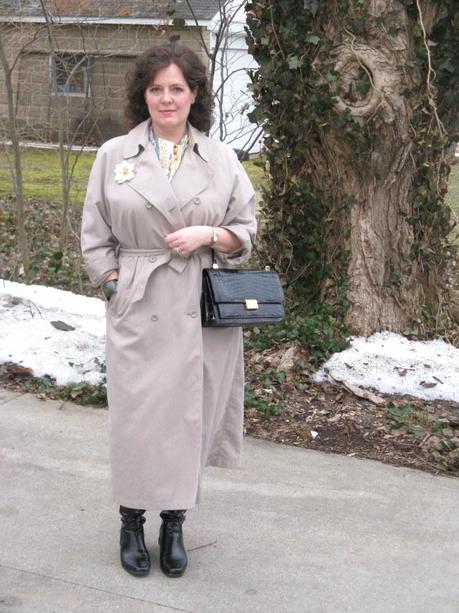 Isn't it just a charmer?
I am teaming up with the lovely Jill from Everything Just So and elegant Adrienne of  The Rich Life on a Budget for "How I Wear My Handbag" (April 4th).  Flit on over to see some more great handbags.  Also check out Adrienne's amazing giveaway!
And for those who are interested, the brown alligator is now listed in my Etsy store. (Sorry! SOLD!!)
~~Heather~~
PS  If you want a lesson on how to tell the difference between alligator and crocodile, check out this post from Claudia.  I had no idea prior to reading it.  Thanks, Claudia!!