Chicken stuffed anything might sound like a pain to make, but not when it comes to this recipe. This dish only uses four ingredients and is incredibly healthy. The family is sure to love this for dinner or you can even make it as a nice lunch option.
Whatever the case, this chicken stuffed with ricotta and spinach is sure to be a delight. Like mentioned earlier, this recipe literally calls for four main ingredients. And how can you say no to a recipe that uses one ingredient that only has seven calories?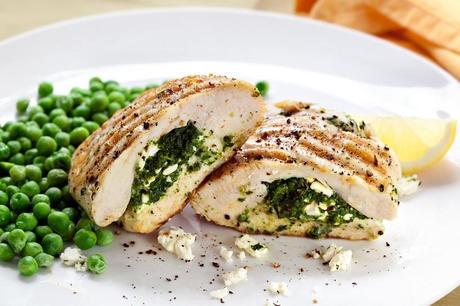 Here is what you'll need:
7 oz. of baby spinach, or about an entire bag
One cup of ricotta cheese, low fat
Two tablespoons of parsley, finely chopped
Four small chicken breasts
Salt and pepper for taste
Cooking spray (olive oil)
And here's to make your own chicken stuffed with ricotta cheese and spinach.
Preheat the oven to about 400F and line a baking sheet with baking paper.
Put all your spinach in a bowl and then pour boiling water over spinach and then let sit for one minute before draining and rinsing under cold water to stall cooking process. Finally squeeze out excess water and then chop spinach finely.
Place spinach in another bowl along with the ricotta cheese and parsley to stir. You can add salt and pepper at this point if you wish for taste.
Cut each chicken breast to create a "pocket" in the side. Stuff chicken breasts with the mixture and then secure each one with a toothpick.
Next heat a frying pan (large) over high heat and use cooking spray. Cook the chicken on each side for two minutes each and then transfer over to oven and cook for about 15 minutes.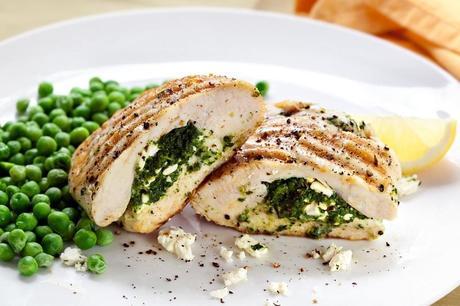 This entry was posted in Weight Loss Recipes and tagged chicken stuffed with ricotta and spinach, Chicken Stuffing, healthy dish by
Jamie Eberle
. Bookmark the
permalink
.

About Jamie Eberle
Jamie Eberle is the Chief Financial Officer of BeLiteWeight. BeLiteWeight has helped over 7,000 patients have safe, affordable and successful weight loss surgery over the past eight years. Jamie has had bariatric surgery and knows the ins and outs of the different procedures, including: gastric sleeve surgery, gastric sleeve plication, vertical sleeve gastrectomy and gastric bypass surgery, and other bariatric surgery procedures. BeLiteWeight focuses on each patient's needs to help them choose the right procedure and get started on the path to a healthier life.