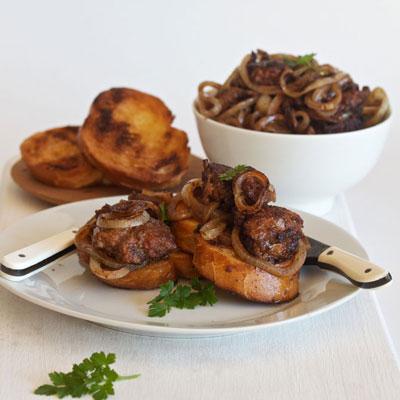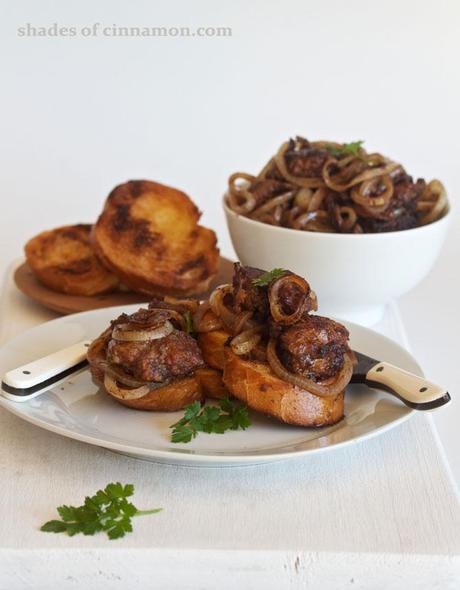 This is the first recipe for this weeks PnP Food Bloggers challenge sponsored by Robertsons Spices.  We had to use both cayenne pepper and cinnamon in two seperate recipes, with the addition of white chocolate and chicken livers.
If you like it please vote @ http://freshlyblogged.co.za/recipe/chicken-liver-crostini-and-white-chocolate-tartlets/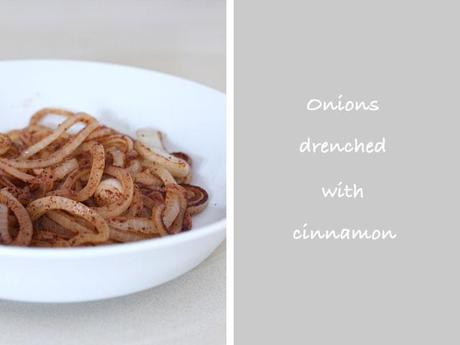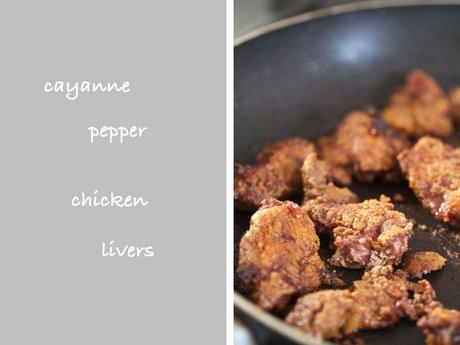 The chicken livers floured and coated in cayenne pepper taste absolutely delicious with the cinnamon sauteed onions.  Cook the livers until just pink inside and once combined with the onions add them to hot crostini.  A great Sunday night meal  or served as a snack.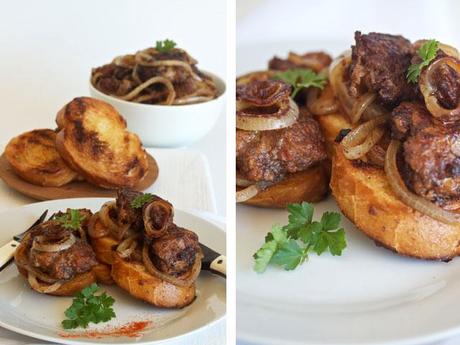 I will be posting the second recipe up tomorrow.  Watch out for "White Chocolate Mousse tartlets"
These were our ingredients for this week's challenge.

Chicken Liver and Sweet onion Crostini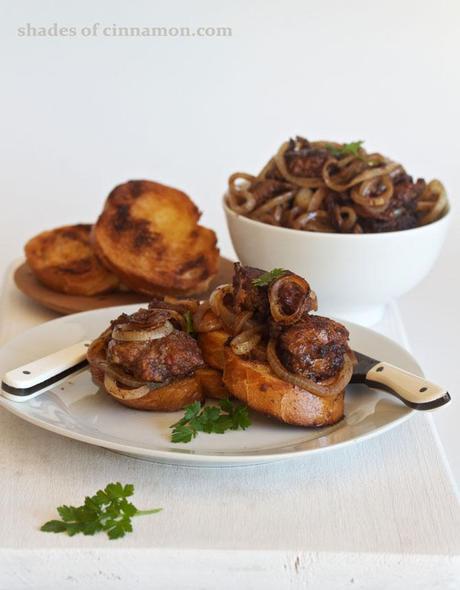 Author: Ev@shadesofcinnamon.com
Cuisine:
Savoury, chicken
Print
  Ingredients
8 slices of French Loaf
¼ cup flour
1 teaspoon Robertsons cayenne pepper
1 teaspoon Robertsons cinnamon
2 tablespoons olive oil
250g chicken liver, cleaned
1 small onion
2 tablespoons balsamic vinegar
2Tablespooons butter
salt and pepper
Sunflower oil/olive oil
Instructions
Slice the onion very thin.
Heat a pan and saute the onions and 1 teaspoon cinnamon gently in 1 tablespoon butter and a dash of sunflower oil. Set aside when soft .
Combine the flour with the cayenne pepper in a plastic bag.
Add generous amount of salt and pepper .
Put the livers in the bag and shake to completely coat, remove and set aside.
Heat the the remaining teaspoon butter and a dash of sunflower oil in a large frying pan.
Pan-fry livers for 2-5 minutes each side depending on whether you like them rare or well-done.
Remove the livers from the frying pan.
Add the balsamic vinegar to the pan, return to the heat, and scrape the juices and cooked bits up.
Return the livers to the pan together with the onions, coating them with the sauce.
Put the livers on top of the toasted crostini and serve while hot.
To make the crostini
Slice French bread into thick slices and brush with olive oil on both sides.
Toast under the grill or in a griddle pan. Set aside once browned.
3.2.2045