Making puff pastries intimidates me. I remember clicking the "x" button in resignation on a web page that was trying to fill me in with some basic puff prophecy. It felt like reading an instruction manual on how to assemble a multi tier rack. A rack with its bonus packet of assorted bolts and nuts.
so for the past couple of years, i forged ahead with my baking journey. Carefully sidestepping recipes which included  this elusive pastry. It was okay at first, but it became quite limiting after a while. I felt i was constrained in my baking menu.
I decided it was time to pick up that instruction manual again.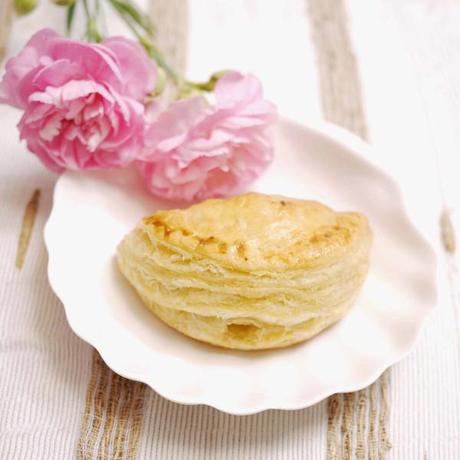 And boy, was it rewarding.
Truthfully, i was all set for disappointment and a tray of greasy, un-inflated dough.  Imagine my sweet delight when i pulled a batch of puffy chicken handpies.
These puffy handpies came companionably with my puffed up my ego. It was one of those moments where i felt like i owned baking. Or that i must be the Martha stewart of my past life.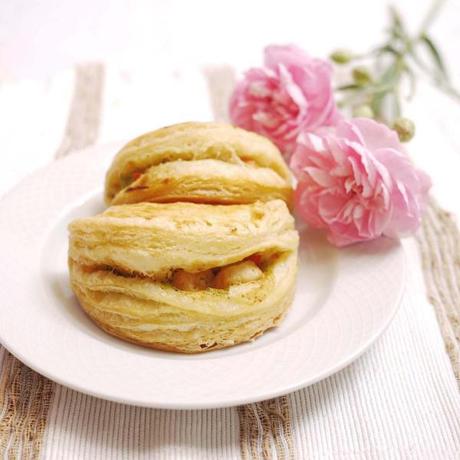 Well, they weren't exactly perfect. Some of them burst open at the sides from the fillings. But that's okay. it just meant whoever picked them up knew exactly what to expect inside the pastries.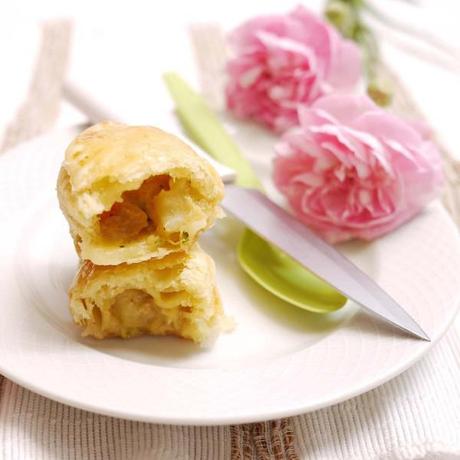 A creamy mix of chicken, potatoes, broccoli and carrots. The same filling for my tube-shaped chicken pies actually.
or my chicken pot pie,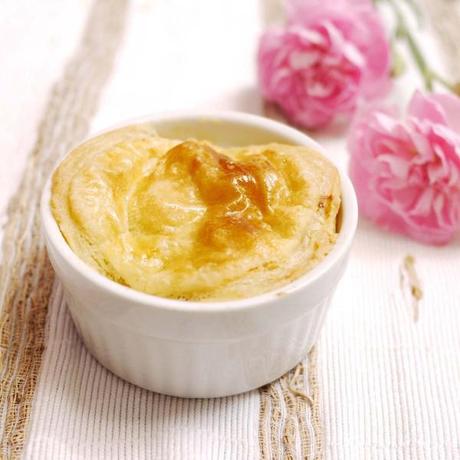 In which i filled a ramekin with pie fillings and topped it with a sheet of puff pastry.
Of course, with all that cutting and shaping, you are bound to get a few scraps.
And u know what they say! Waste not, want not…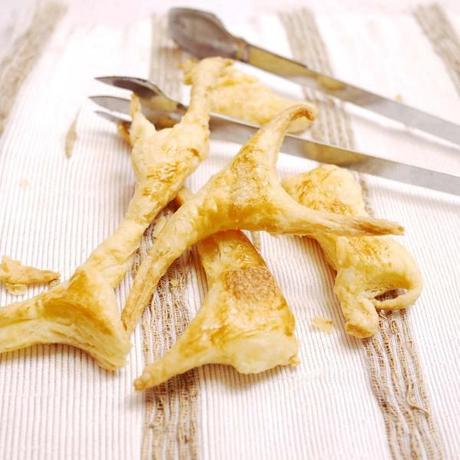 I egg washed them, sprinkled some sugar and sent them to bake of course!
(This is the exact recipe as my previous post. Just that i served them different)