Hi everyone!!
For Pink Wednesday, I have a pink neon polish from Chick Pick Polish, an indie brand I recently discovered on Instagram.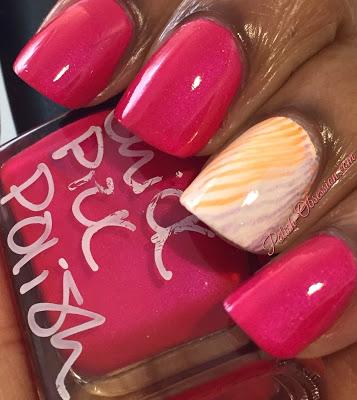 Hot Lips applied well and dried to a matte finish.  It was opaque in two coats.  For my accent nail, I stamped two other polishes from Chick Pick Polish, Neon Orange and Let Me Violet You over white.  The image is from UberChic 2-02.  I topped the mani off with Seche Vite.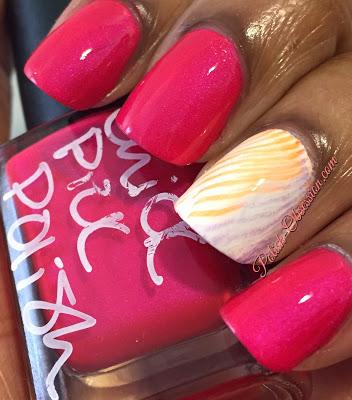 Artificial Light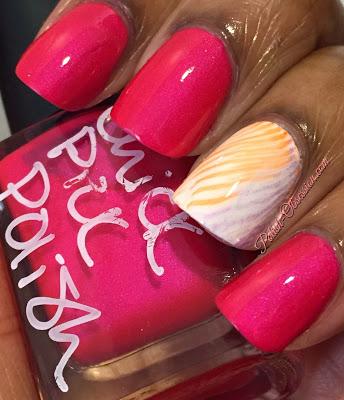 Artificial Light
I didn't expect Hot Lips to be so dark, but it's still really pretty.  I love the shimmer in it.  My accent nail didn't turn out exactly like I wanted.  I was having problems stamping the polishes, but it worked.
What do you guys think of Hot Lips?  Have you tried this brand?
You can visit Chick Pick Polish here.