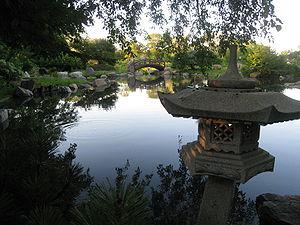 Image via Wikipedia
08/25/2011 – by Cynthia Wright
If you have no pressing plans, are looking for something free on Saturday to do and live in Chicago then Lovefest may just be for you. This year marks the 7th annual event and things will kick off this Saturday at Jackson Park. It will once again be hosted by the Chicago Black Gay Men's Caucus, who organize this event every year in order to bring together the African-American LGBT community in order to promote health and awareness.
The fest will  also have a Healthy is Sexy village, where anyone will be able to get screened for HIV/AIDS and other STIs. Medical professionals will also be hand for advice and prevention tips. The event will be hosted by well-known female impersonator Ruff-N-Stuff, along with performances by various entertainers, youth groups, card tournaments; and sporting events.
More information can be found at: www.chiblackgaucaucus.org .