In the spirit of "all is not sacred" in blog world, this post is about feet.  Not stinky feet but problematic feet.  I have a relatively long case history with feet issues going back to my late teens early twenties—actually earlier if you count my twisted ankles.  In the early 2000s, after having a stress fracture in my foot, I started wearing comfortable but not necessarily "chic" shoes…out of necessity.  Birkenstocks, Danskos and Clarks (which I think are chic) became my "go to" brands for the best foot comfort.  Somewhere along the line, I drifted away from these types of shoes.  I was longing for the cute strappy, kitten heel sandals, slimming pumps,  high-heeled fashion boots and ballet flats.  And Vibram Five Finger toe shoes were my favorite choice for exercise and walking (the little hillbilly in me LOVES going barefoot).  Earlier this year my feet started to rebel.  At first rather quietly but by April/May they were screaming in protest.  A doctor's visit in June revealed that I had developed the all too common foot malady "plantar fasciitis".  Blast!!
After doing my research on the problem, I learned that having a shoe with a good heel cup and arch support was "de rigueur" for  dealing with the discomfort and hopefully "curing" the issue.  I have worn Birkenstocks all summer and these sandals definitely are the most comfortable for my feet.  But as I looked at what I had in my closet for Fall/Winter, I began to panic a bit. So for the past few days I have tried on shoes, walking around the house to figure out what will work and what won't.  It was a pretty sad outcome.  Getting rid of flats was a no brainer.  Good-bye my little ballet lovelies.  Good-bye brand new pair of Vibrams.  Good-bye anything that did not hit my arch correctly.  In a snap, I had seven pairs of shoes (and about four others waiting for final judgment) waiting for relocation (give to someone? donate? throw out? Ebay?).  I called my niece in Iowa to ask her shoe size.  Same as mine.  I texted over pictures of the shoes…she took four pairs (Yay! ), including my new metallic flats, my capped toe flats and my Supergas (gasp).  In my purging, I decided to keep my dressier pumps because when I wear them it is usually  for a couple of hours and I can deal (plus a couple of them are Clarks and they are dreamy to wear…for pumps).  Yet, I had a hole to fill for all the shoes I had purged.  Time to shop.
I found two websites that helped me A LOT in finding shoes that should work for plantar fasciitis;  Barking Dog Shoes and Podiatry Shoe Review (both written by women…merci!).  Through these sites and reading reviews of shoes prior to buying, I think I made some savvy decisions.
I really loved my Supergas.  LOVED!  I liked the look of them–the vintage, simple lines.  So I was surprised to find a Dansko equivalent: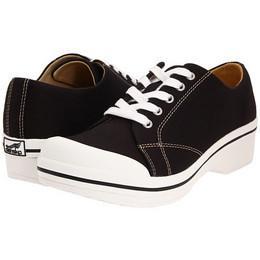 (via planetshoes.com)
I didn't even know Dansko made a canvas shoe.  The reviews of this shoe are impressive too.  I wanted red but went with black to be practical.
Giving up ballet flats is hard from a "hey, I am kind of chic and on trend" kind of way.  But deep in my heart I know wearing at least a 1″ heel works best for my body type (thank you, Kendall Farr).  So finding some cute Mary Janes–NOT IN BLACK–was imperative.  Found: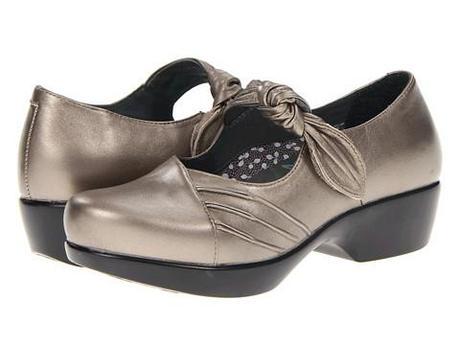 (via 6pm.com)
I was on such a fun shopping roll, I "accidentally" found a pair of leather boots recommended by Barking Dog Shoes at such a great deal I couldn't resist: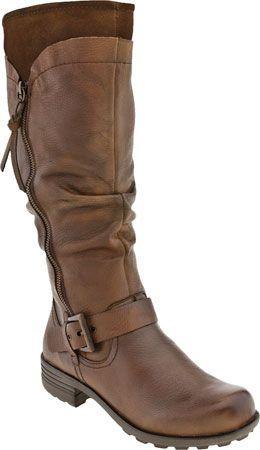 (via planetshoes.com)
Then there was the problem of my brand new Vibrams.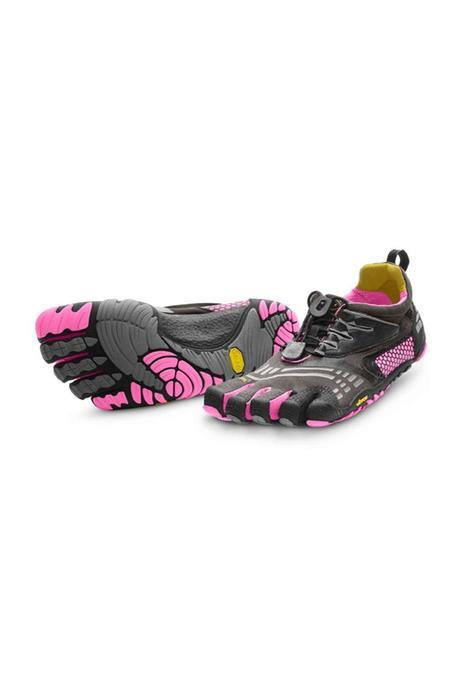 I just bought these while on vacation.  I threw away (read: recycled)  the box and receipt because I was certain I would be wearing these in the Fall for my planned Jazzercise classes.  But the more I read, the less convinced I became that I should wear them for aerobics–if at all.  I walked around the house with them on a few times and could tell they weren't going to work because of the lack of arch support.  Thankfully, I had left the tags on.  I called The Outpost in downtown Holland where I bought them.  They were willing to take them back for store credit.  Better than nothing.  I dragged Brett over there last night, deciding that maybe he should use the credit for something (I was suffering from mild buyers guilt).  Well, we both ended up getting a pair of Salomon running/trail shoes (1/2 off!).  Aren't they…spacey?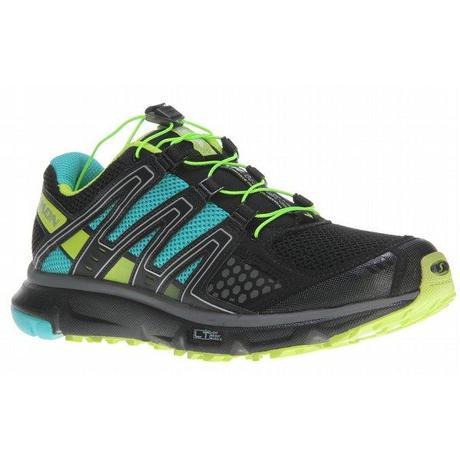 ( photo via http://www.the-house.com)
 When the helpful salesman (who also gave me exercise handouts for treating plantar fasciitis when I bought the Vibrams), showed me the orthodic inserts they sell, placing them in the Salomon shoe for me to walk around in–I was sold.  I am hoping to use the inserts in other shoes I have to kick up the comfort level.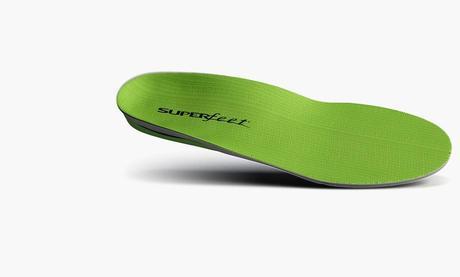 I might even buy some more inserts down the road as I see they make them for dressy/pump shoes too.  How nice.
This whole plantar fasciitis/shoe buying thing has pretty much ruled the week as far a computer time goes.  I hope the choices I made will work because I don't want to "start over".  Plus, I have a 3 day trip to Chicago coming up and wearing a good shoe will be so important as I pound the pavement.  It would be nice to have something broken in before I go.
Now it's your turn?  Feet problems?  Plantar fasciitis sufferer?  Good shoe recommendations?
~~Heather~~