Have the words 'wedding planning' lost their tingle? What springs to mind when you hear them: that first shiver of anticipation as you exchange glances down the aisle, or your budget spreadsheet?
Let's forget for a minute that planning a wedding can be a huge feat of organisation. Forget the budgets, forget deposits and deadlines.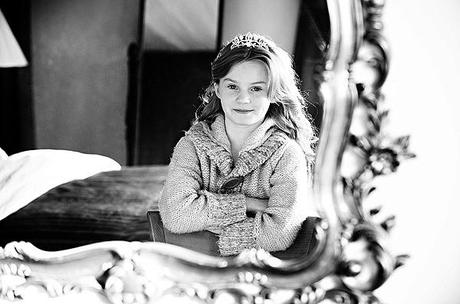 Take a little time out to pretend you're a little girl again.
If your seven year old self could see you now, in fact if she could be you right now, how excited would she be feeling? You're planning a wedding. Your wedding. You're getting married to your boyfriend, you'll wear your very own wedding dress and have a magical day with music and a wedding cake. Woweeee!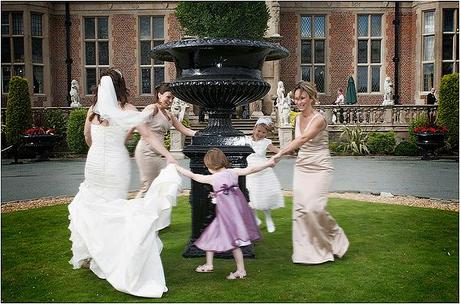 Playing at weddings used to be so exciting!
That little girl and her excitement never really goes away. Let her out for a bit! Forget the grown up you with all your spreadsheets from time to time and – just for a few precious moments – relish the excitement instead.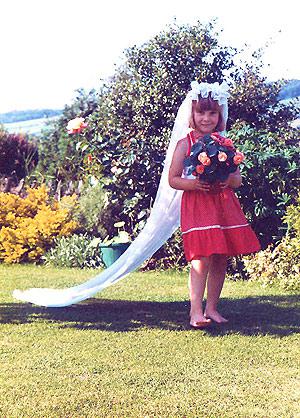 When you go to look at wedding dresses, or when you're being led around your wedding venue hand in hand with your fiance – remember when you dreamed of this!
Recapture your wedding excitement!
Did you ever dress up in a veil and your best dress and play at being a bride? It was fun, wasn't it! Striding around the garden just being fabulous and having a great time… and imagining you were 21 and getting married to your handsome prince.
That's now! Time has flown by and all of a sudden that seven year old girl is all grown up, and it's all happening for real. Sit back and imagine how she'd feel today.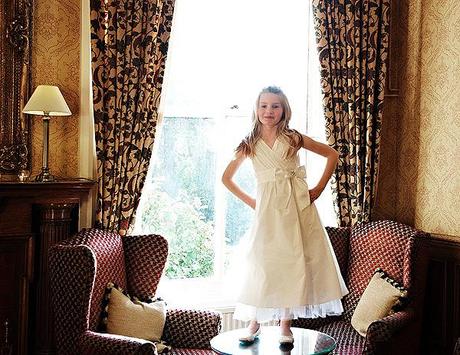 Let the little girl out from that dusty corner in the back of your mind behind the spreadsheets and feel how widely she's smiling right now.
Don't let go of that excitement. You're her, she's you – and the big day's on its way.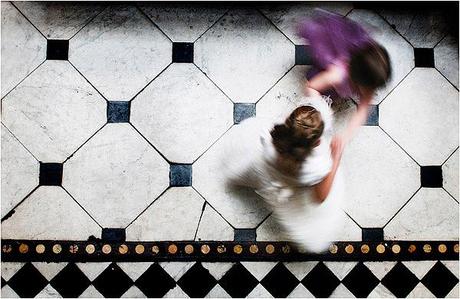 I saw that excitement for real this week!
I was wandering around Hobbycraft looking for some ribbon and passed a girl in her twenties, basket full to the brim of invitation kits, ribbons, flowers and other goodies and boyfriend in tow.
She had that happy, preoccupied expression on her face, walking down the wedding aisle and as she passed me she said to herself, quietly under her breath "I need…. textured papers" – but it was the way she said it that got my attention. She had the wistful and dreamy air of childhood, like a little girl about to build the biggest most exciting glittery fairytale castle – except this girl was all grown up and making her wedding stationery.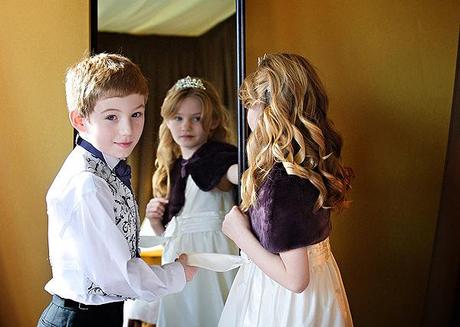 It's those little moments you should recognise and fall in love with. I'm sure you've done it – walked into your venue and had a real "wow" moment as you imagine yourselves there. Or maybe you met with your wedding photographer and felt that excitement as you described your plans for the big day.
Feeling brave? Your seven year old self was pretty fearless wasn't she… climbing trees, riding her bike like a crazy person and trying new stuff all the time.
Play along: are you brave enough to…
Let your seven year old self help you plan your wedding!
So – are you having fun planning your wedding? Lots of giggles and intriguing parcels coming in the post? Projects you can't wait to get started?
What would your seven year old self add to the big day?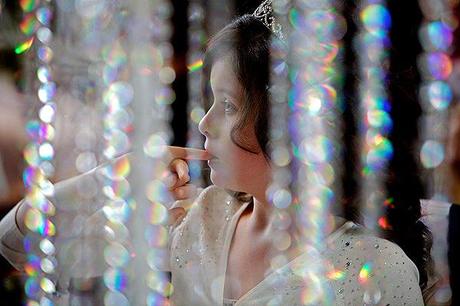 Sparkles

. Crystals on your dress, sparkly accessories, plenty of twinkle!

Glitter and glue

. Get making stuff! It used to be so much fun

A tiara

. No self respecting seven year old would be without a tiara on her wedding day

Horses or helicopters

. A carriage for the ladies – or assuming for a second that your seven year old self was a boy, maybe a helicopter for your grand entrance!

Sweets

. When you're grown up you can have whatever you like, remember? Candy stations are pretty popular. And you probably get to keep what's left too!

Chocolate fountains

. It's the essential course on any wedding breakfast menu when you're seven. Tacky? Maybe chocolate fountains have had their day… but deliciously chocolatey? Ooooh yes. And retro is IN – what more excuse do you need?!
How to stay excited about your wedding day
Marriage is a serious business; weddings are a celebration.
In an ideal world no one would get anxious about a wedding day – but sometimes the organisation and finances can get in the way of your excitement.
Here are some grown up ideas for keeping your wedding excitement alive!
Keep it simple. The bigger and more formal your celebration, the more planning is required. Do you really need a sit down meal and a receiving line?
Don't overspend. Money is the biggest pre-wedding stress factor. Cut down your guest list a little for the sake of your credit card bills and your sanity!
Break some rules. Wedding etiquette is ridiculous. You don't need it.
Boys – don't wear a tie unless you're comfortable with one. Looking smart is fine; looking cool is better.
Need more help with that childish excitement?
If reading this blog post hasn't left you with a girlish smile on your face, perhaps you could use some inspiration from one of my favourite wedding photographers.
Cat Hepple wrote a blog post in March which has stuck with me ever since. Adults never look up. Children do. Look to the skies, see the positive, discover a whole new way to look at the world around you – and at your wedding plans. Adults Never Look Up… read more
Do you have any tips for keeping that excitement alive? When have you felt that little flutter of childish excitement about your wedding day?