The one and only Cher made her highly anticipated return to Las Vegas as she launched her extended engagement of CLASSIC CHER. A celebration of her phenomenal 50-year career, at the new Park Theater at Monte Carlo. The Oscar, GRAMMY® and Emmy award-winning superstar showcased her stunning talents. As one of the world's greatest entertainers when she took the stage inside the packed Theater to thunderous applause from more than 5,000 fans. As the audience remained standing throughout the show, Cher showcased 11 extravagant, eye-popping costumes designed by the legendary Bob Mackie.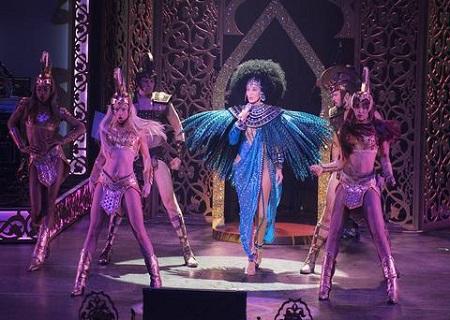 Cher 'Turns Back Time' with triumphant return to Las Vegas with 'Classic Cher'
Cher kicked off the show with a stellar performance of the anthemic "Woman's World," followed by a dance down memory lane with a string of her Top 10 hits including "If I Could Turn Back Time," "Strong Enough," "The Beat Goes On," "I Got You Babe" and "I Found Someone." Featuring a state-of-the-art production and a troupe of 10 dancers. The show left the audience breathless. Throughout the night she took questions from the audience. Delivered a humorous monolog and many more show-stopping moments, including a moving duet with the late Sonny Bono.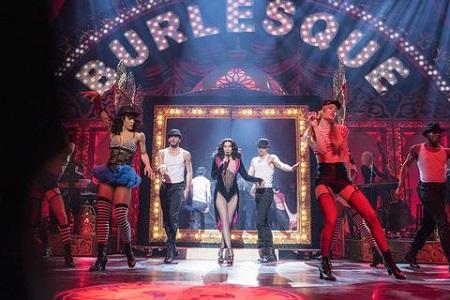 Cher 'Turns Back Time' with triumphant return to Las Vegas with 'Classic Cher'
Cher was touched by the standing ovations she continuously received from the enthusiastic crowd throughout the night, which culminated with a powerful encore of "Believe." The performer will return to the Park Theater stage Friday, Feb. 10 and Saturday, Feb. 11, as well as several additional dates throughout February. For upcoming 2017 performance dates, to purchase tickets or more information, please visit ParkTheaterLV.com.
Cher 'Turns Back Time' with triumphant return to Las Vegas with 'Classic Cher'
Park Theater is the first step in the recently announced reimagination of Monte Carlo. The transformation, taking place over the next two years, will include two distinct hotel experiences . Las Vegas version of the Sydell Group's famed NoMad Hotel and the launch of a new luxury hotel named Park MGM. Each hotel will feature fully redesigned hotel guest room. Innovative food & beverage offerings, highlighted by Eataly. A vibrant Italian marketplace with cafes, to-go counters. Full-service restaurants interspersed with high-quality products from sustainable Italian and local producers.