Los Angeles culinary legend Roy Choi will electrify
the Las Vegas dining scene
in the fall of 2018 with the debut of a Koreatown-inspired concept. Choi's multifaceted, multisensory experience will be a dynamic destination within the transformation of Monte Carlo into
Park MGM
.
"I cannot wait to share what we have in store for Las Vegas at Park MGM," said Choi. "This restaurant will be full of soul and culture that is influenced by the energy of Koreatown in Los Angeles, my hometown."
The soon-to-be-named restaurant will be a celebration of L.A.'s Koreatown district featuring immersive spaces that feel comfortable and familiar, while creating an eclectic environment for people to open their perceptions to the new and extraordinary.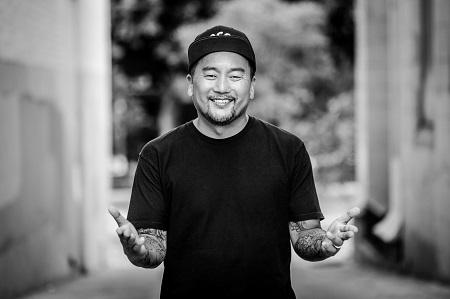 Chef Roy Choi Hits Up Las Vegas with New Restaurant at Park MGM
MGM Resorts International Senior Vice President of Food and Beverage Ari Kastrati said, "Roy Choi and Sydell Group transformed Koreatown with new experiences that area had never before seen. It's very exciting to get that dream team back together to create an unforgettable experience at Park MGM."
Known as the pioneer of the food truck movement and bringing quality cuisine to all neighborhoods and people, Choi was named one of the 100 Most Influential People by TIME Magazine in 2016. His restaurants across California – including Kogi BBQ, Chego!, A-Frame, Commissary, POT and LocoL – are rooted in a groundswell following that inspired Choi to find fun ways to feed people in new and creative fashions.
Choi continued, "We are building this place to celebrate the fans and families that have supported us, and to welcome new friends around the world to the culture, personalities, and amazing food experiences born on the streets of L.A."
Chef Roy Choi Hits Up Las Vegas with New Restaurant at Park MGM
MGM Resorts International (NYSE: MGM) is an S&P 500® global entertainment company with national and international locations featuring best-in-class hotels and casinos, state-of-the-art meetings and conference spaces, incredible live and theatrical entertainment experiences, and an extensive array of restaurant, nightlife and retail offerings. MGM Resorts creates immersive, iconic experiences through its suite of Las Vegas-inspired brands. For more information visit us at www.mgmresorts.com.