For last couple of post, I was sticking on the online life. Although I am a person who prefers a lovely offline life rather being an online creature, I spend my days more in the virtual world today. It doesn't mean I blabber all the happenings of my life in the web! I wonder why I am writing these stuffs when the post is nowhere related to my virtual life! See, that is why I always say the lifestyle will be reflected in your words.
Let me come to the point… I'd a city life one year back and now the only reminiscence of those days are the discount/offer SMSes from Dominos that reaches my cell phone once in a while. Fast food, nightlife, shopping, traveling, having fun at beach… A different style of life! Still I cannot say Kozhikode is a city completely as it has some essence of rural life. Anyway, I've stepped down from that place in last February. 
When I reached my village, I felt I miss many of the fun that I had last year. Today I've to be at home before the sunset since it is not 'safe' for females to roam around at night. Pizza had become one of my favorite foods from my college days. Now, I've to go all the way to nearby cities to eat that. Again, beaches were my dearest hangout places, which I could see only in pictures today. All these were my initial thoughts. At present I am not much bothered about loses I've in a village life.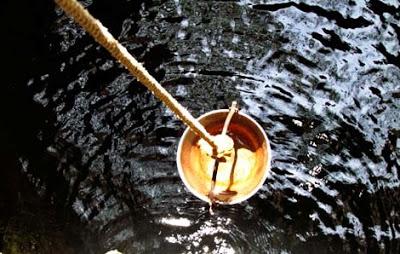 The best things I receive in my rural world are truly worthy to be proud of. Apart from the fresh air and greenery, I must say the greatest gift that my family could access is pure water. Chlorinated drinking water has become common today. But we have a clean well from which we can draw many buckets of fresh water. Not many homes in India enjoy the happiness of drinking fine water from their own well. 
As a physician, my dad insists our family to drink boiled water. I never cared his suggestion of drinking hot water from my home. "We are blessed with a well from where we can fetch pure water. We must be thankful for that and must drink it without boiling." – I argue with him every time I take a gulp! 
Eating and drinking are the most essential needs of a living being. If you are lucky to have both, you must thank Mother Earth for blessing you. Again, never forget to offer food and water to the needy people especially in summer as it is the best thing you can give them. Also, keep some water in a tumbler in the courtyard of your home so that birds and animals could take a sip. Let us pray for the rain to come soon and provide lots of water.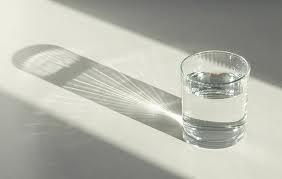 (Although I have deviated from the topic, the main theme of this post is water. Please find time to appreciate this best drink on the planet!)