Find the one that's right for you
The biggest hurdle when thinking about a Grecian holiday, is picking between the thousands of islands. That's right, thousands. They range from tiny to the continental sized Crete and each island has its own variety of fun. So no matter if you want history, food and sun…you are bound to find plenty of it on one, if not all of the Greek islands.
For the Foodies: Folegandros, Crete and Lesvos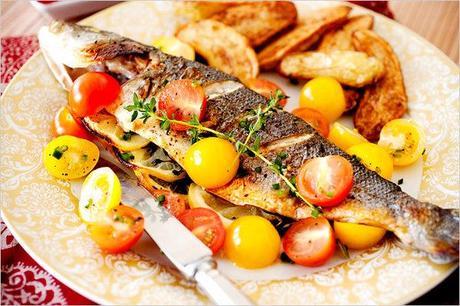 Although many of the Ionian Islands have been invaded by Turkey (the Ottoman Empire) and their food has been merged to become a distinct Greek and Turkish blend. Both Crete and Lesvos are renowned for their olive oils but Lesvos is famous for its Ouzo (I tasted so much of it that I can't eat liquorice without thinking I'm going to get drunk…it has an aniseedy flavor to it).
Most mediteranean cultures are known for their tapas or appetizers that are shared and enjoyed in a group. Folegandros has a wonderful lobster spaghetti (very creamy and the lobster just melts in your mouth) and Dakos (which I can only really explain as like a savoury biscotti texture with various toppings).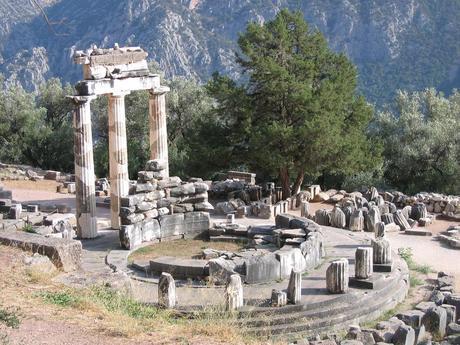 What's great is that some of the cheapest Greek fish is the best for you having high Omega fatty acids. If you can, have the Kollios which is called Gouna in Lesvos. It is simply grilled with herbs after being sun-dried, you can also have it fried but it takes away the deep flavor. Remember that the smaller taverns serve some of the tastiest fish on these islands.
For the Beach Lovers: Crete, Lipsi and Mykonos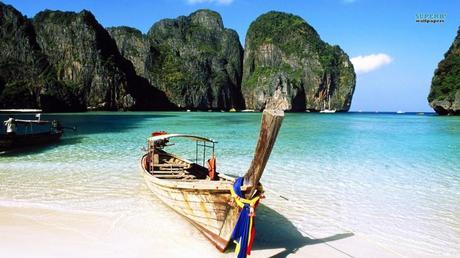 You'd think that you'd be able to pick any Greek island and you'd be bound to find a magnificent stretch of soft sandy shores to suntan your worries away…and you'd be right, so why even compare them? Well, there are some better beaches, sort of varying degrees of splendidness. Crete has a Venetian Castle that would put any sand equivalent to shame on Frangokastello Beach. For a less tourist-tastic beach, head to Lipsi where any one of the beaches is ogle-free and far less crowded than Skiathos. Mykonos, poor Mykonos. This island's name has been used for many buildings outside Greece that has a remote Greek look about it (Club Mykonos to The Mykonos Casino) but I guess maybe these establishments want to replicate the paradise that is Mykonos, with its own style of decadence and energetic beach parties that will get every lazy beach bum off the sand and partying 'til the sunrise.
For the History Buffs: Rhodes, Crete and Patmos
Like there is no shortage of beautiful beaches on any of the Greek Islands, the same can be said about the historical jewels embedded in the landscapes. In Rhodes you will find temples to Athena, the Acropolis of Lindos which is partially reconstructed to give you a look back as to how opulent it must have been especially with all the frescoes. Rhodes has an amazing Archaeological Museum housed in a hospital for knights from the 1400's which houses examples of Hellenistic and 4th-century BC marble figures and the island is home to the Temple of Aphrodite (a place frequented by the loved and the lonely).
Crete is the birthplace of Zeus, agreed upon by the locals. This island has ancient sacrificial caves, Venetian fortresses, palaces, ottoman villages and exhibitions of the Knossos excavations.
Patmos has a smaller historical footprint and is largely Catholic in tradition rather than Greek mythology. It has a number of distinct and magnificent monasteries, such as the Monastery of St. John the Theologian who wrote the Biblical Book of Revelations. It is a mecca for followers of the saint and those interested in the interconnectedness of Catholic and Greek Orthodox practices.
Travelling
Ferry travel can be fun, island hopping from one exciting adventure to the next but if you're headed to a single island, I would choose Crete. It's a bit more central to North Africa, East and Western Europe than the rest of the islands. It also has more frequent flights coming in and departing making the Crete flights more affordable through popular travel agents and charter airlines.
Sometimes it's better to spend a longer time in fewer places than spending the majority of your trip just rushing through the sites in order to say, "I've been there". Most places need a few days to unleash the magic that maybe only the locals get to witness. Crete and the other Grecian islands offer a new experience every time you step ashore, so it should never feel like a once-off visit but instead feel like you're visiting family or an old friend.