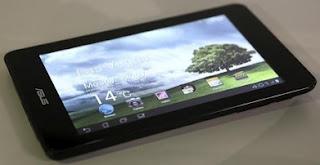 7-inch tablet Google reportedly will begin shipping to a different region in June. Asus Tablet is the result of cooperation with as many as 600,000 units shipped. While its official launch into new markets will be introduced in July.
Google originally planned to release a 7 inch tablet entry-level in May, but the design and price have not been in accordance with the wishes of Google. Then the product should be delayed until July in order to adjust its presence some aspects ..
Tablet rumored to be the name Nexus is rumored to use the Android 4.0 Ice Cream Sandwich, quad-core processors, and prices range from $ 149 - $ 199, a strong rival Amazon's Kindle Fire. Meanwhile, for total sales, Google target of 2 to 2.5 million units in 2012.
source
regards,
hpmurah2u