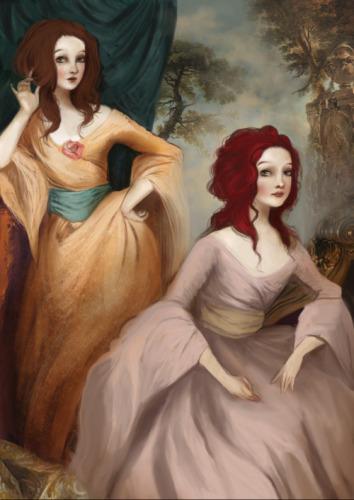 I can't believe that five years have passed since I first collected together a silly little blog project about the childhood of Marie Antoinette and self published it as a book. It was only supposed to be a bit of a hobby, a diversion from the tedious minutiae of looking after a small baby and I had no idea that a few years down the line I would be sitting here in my home office with five books under my belt and another three in the pipeline. It's crazy and brilliant and rather scary.
Writing is now my full time job, although I'll admit that a lot of the time it doesn't really feel like a job at all. It does right now though as I'm working my way through a pile of edits that my agent sent me a few weeks ago, polishing up a book that we're working on together and which you will all hopefully get to see for yourselves at some point soon.
This blog is my other job and it actually works quite well as a system with funds raised by one (the books) funding my activities for the other. Without my book sales there would be no way that I could afford the trips that, I think, make this blog so interesting (to me anyway) and so I would like to say a heartfelt THANK YOU to everyone who has so far bought even one of my books (or borrowed it via Amazon Prime, which is actually ace as I get even more money if you do that!) because it is thanks to YOU that I am able to keep this blog going and carry on writing even more tales of posh doom and historical woe.
Anyway, because you are all so bomb awesome, I have decided to make ALL of my books 99p on Amazon UK or 99c on Amazon US for the entirety of April, just to say thanks for all the support over the last few years.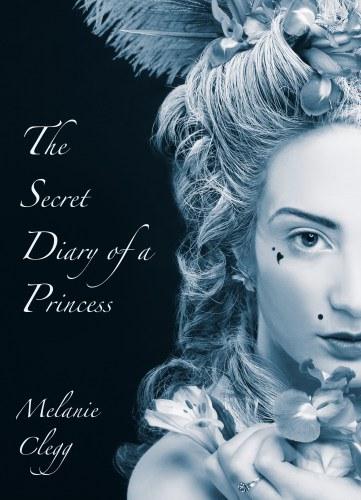 My first novel, The Secret Diary of a Princess: A Novel of Marie Antoinette is a fictionalised account of the early years of Marie Antoinette's life when she was the youngest and least important of the daughters of the all powerful Empress Maria Theresa of Austria. The book follows her privileged childhood and adolescence in the beautiful palaces of Vienna and the long journey that brought her to Versailles and her marriage to the Dauphin Louis of France.
The Secret Diary of a Princess is available for Kindle from Amazon US and Amazon UK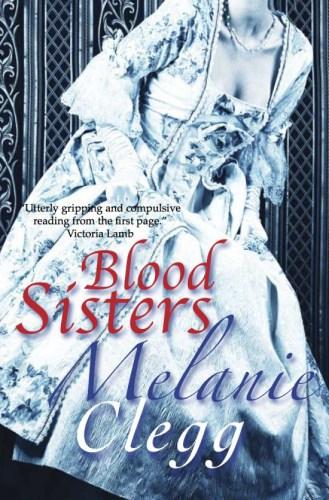 'Swept from the splendours of Versailles to the horror of Revolutionary Paris, can three aristocratic sisters save themselves and find love in a world that has been turned upside down?'
Blood Sisters was inspired by the inspiring yet tragic stories of several intrepid, courageous and amazing women who lived through the upheaval of the French Revolution, in particular the Princesse Joseph de Monaco, Emilie de Sainte-Amaranthe, Princesse Rosalie Lubomirska and Lucile Desmoulins. I've been fascinated by their stories since childhood and in the end decided to allow them to inspire the novel that eventually became Blood Sisters.
Blood Sisters is an historical epic with a romantic, adventurous edge, and out now for Kindle from Amazon US and Amazon UK
'Lush, dreamy historical detail with a slightly punk rock aesthetic…'
My third novel of POSH DOOM and iniquity is a tale of passion, woe, betrayal and true love based on The Buccaneers by Edith Wharton and played against the glittering, exciting and yet often dangerous backdrop of Georgian London, Versailles and Revolutionary France.
It's available to buy for Kindle from Amazon US and Amazon UK
.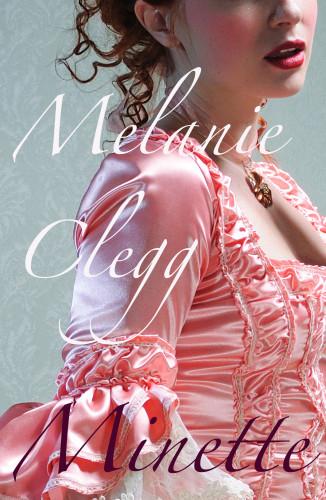 To know her was to love her…
Born in the very heart of the dangers of the English Civil War, smuggled out of the clutches of Parliament as a toddler and then raised in near penury in exile in France, the charming and beautiful Princess Henrietta-Anne Stuart, youngest daughter of Charles I and Henrietta Maria is the original Cinderella, waiting breathlessly and with some trepidation for the moment when her family's fortunes will be restored and she can reclaim her proper place in the world.
The first book in my planned two part series about Minette, the youngest and favorite sister of Charles II is now available from Amazon US and Amazon UK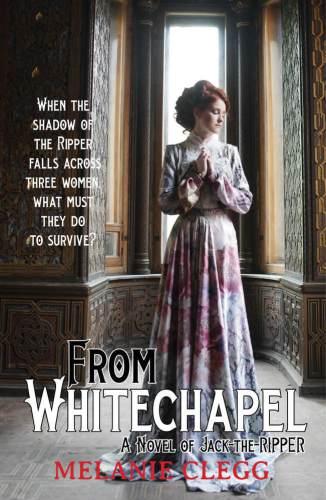 'There was a pain, a terrible empty, lonely ache of sorrow and loss, within my ribcage while my heart felt like it had turned to ashes. This then was the end of my journey, this then was the answer that I had sought for so long, this then was the secret that Whitechapel had been withholding from me.'
Set against the infamous Jack the Ripper murders of autumn 1888, From Whitechapel is a dark and sumptuous tale of bittersweet love, friendship, loss and redemption.
Available to buy now from Amazon US and Amazon UK.
******
Set against the infamous Jack the Ripper murders of autumn 1888 and based on the author's own family history, From Whitechapel is a dark and sumptuous tale of bittersweet love, friendship, loss and redemption and is available NOW from Amazon UK
, Amazon US and Burning Eye.
'Frothy, light hearted, gorgeous. The perfect summer read.' Minette, my young adult novel of 17th century posh doom and intrigue is available from Amazon UK
and Amazon US and is CHEAP AS CHIPS as we like to say in dear old Blighty.
I don't have adverts or anything like that on my blog and rely on book sales to keep it all going and help pay for the cool stuff that I feature on here so I'd like to say THANK YOU SO MUCH to everyone who buys even just one copy because you are helping keeping this blog alive and supporting a starving author while I churn out more books about posh doom and woe in the past! Thanks!
Follow me on Instagram.