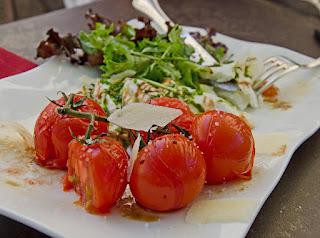 The cicadas chant their summer song fortissimo, drowning the petty murmurs of urbane diners. French preschoolers clash wooden swords and shields between the roses. Mine bury their gazes in iThings, oblivious to the beauty of a thirty degree day, en vacances, en France. A plate of gently baked tomatoes sits before me, slightly split and spilling ripe juice and tiny seeds, smelling like a gift from the gods. Burrata oozing and coalescing with emerald green pistou. Champagne warming in the sun - drink it faster, before it's tepid. I'm at Chateau d'Estoublon, on the plains below Les Baux de Provence.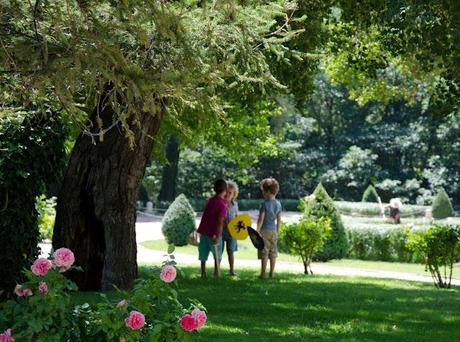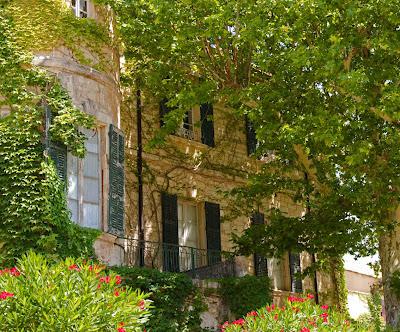 It's easy to miss it, we drove past ourselves in the search of a ruined abbey past Fontville, and if I hadn't seen the perfume-like oil bottles in Saint Remy the day before, I would not have given the gates a second thought. Happy circumstances, indeed, because this place is the pinnacle of my preference for lunch with the family in the french countryside.
It's beautiful. There is the chateau, of course. The one standing is actually the 'new' building. The inital Grand Mas was razed in the 16th century, and this one was not completed until the end of the 17th. It's still a work in progress, because it's been restored and stripped a couple of times over. It's like a troubled foster child that people have inherited or willingly taken on, only to discard it later, once they realised too much hard work was involved. The olive groves had to be restored in the 1950s and the current vineyards were only planted recently. Now, the entire estate appears to rest in harmony under the patronage of the Schneiders (since 1998). It's surreally pretty - like Snow White's meadow. There's a limestone chapel between the gnarled olives, lavender in structured rows, barn doors painted burgundy, roses in a hundred colours, and velvet lawn undulating down to a small lake with ducks and reeds.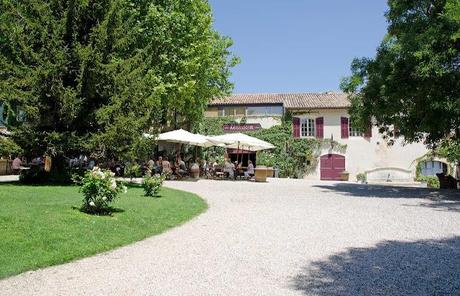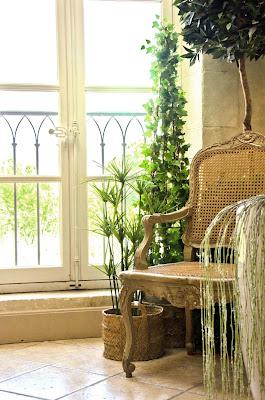 It's got something for everybody. There's the wine tasting, and olive oil sampling, of course, but not only that, but a two story boutique as cavernous as a warehouse art gallery filled with beautiful trinkets, provincial furnishing, gourmet pantry goods, books and clothing. There's a playground down the hill, which my children can use to distract themselves in-between technology and face stuffing sessions. There's oak and ash trees shading lounges in a peaceful corner. We're under creamy parasols in the thick of lunch service. There's huge shady garden beds with swirling pathways ringing conifers, where toddlers are playing hide and seek.
The food is good. No, great. It's not unique, but beautifully fresh and seasonal, and cooked perfectly. There is no kids menu, but the waiter suggested some tenderloin veal steaks, which now arrive with peas bursting from pods and smothered in a luxurious jus. Who invented evil chicken nuggets when food can be this good? I think I'll have the daily catch, but just in this moment, I need to pay some more attention to my pomme d'amours.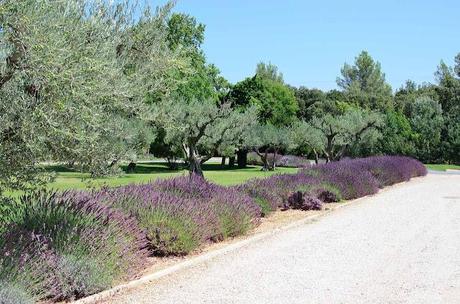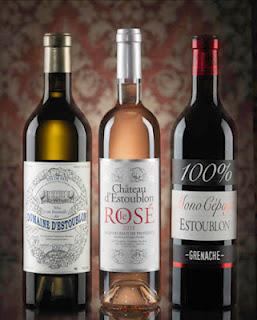 The wine is excellent. The white (Grenache Blanc, Marsanne, Roussanne) is a forward and fruity medium bodied wine, spicy with cloves and orange peel, juicy and lush, pear, quince, apricot and custard apple. It's really something else, and not like others in the area. The rose is also one of the best I have tried in the region. Like the white, it's fuller than most, and a pale tangerine blush like the first taste of autumn. It's abandunt with berry fruit, ever so slightly astringent, with a long, deep finish that fills the gullet with redcurrant and floral undertones for at least half a minute after swallowing. There are several reds, and my pick is the 100% Grenache, which gives Barossa Valley (South Australia) wine makers a run for their money. It's so chocolatey you can almost chew it. Again, it differs from other wines in the region - there's just so much more there. It still has the dark cherry and jam flavours, but they are balanced ever so well with pepper and sweet spice, and of course, that dark chocolate. I'm getting an extra couple to take home. Even their non-alcoholic wine is worth a taste. They make some pure muscat sparkling wine with the flavour of a good Moscato d'Asti, but at about 5€ and 0% alcohol, you can see the benefits.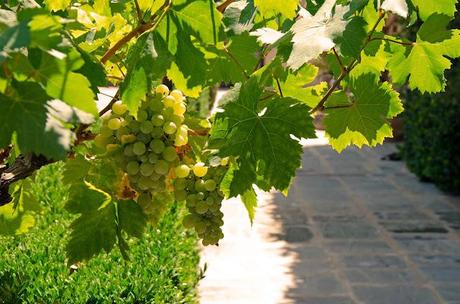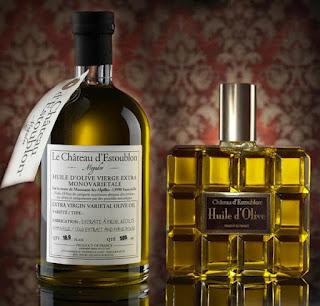 Everything has a purity about it. The Baux de Provence region commands wines be Organic, but it's a process that vignerons have happily slipped into without hesitation. Organic production simply works here. Most of the vineyard and olive grove work is done by hand, and the oils can be bought in many degrees of purity and refinement, and also according to the distinct varieties of the olives. They have taken olive oil to a level previously rare to be seen - it's treated as well as the wine, possibly better.
Well, as my glass of rosĂŠ has arrived, I will leave you and return to my palate. May you all find your dining nirvana. If you struggle, I suggest you try here...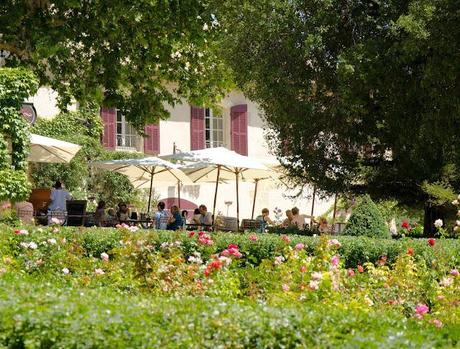 ---------------------------
Chateau d'Estoublon
Route de Maussane 13990 Fontvieille France - map
T. +33 4 90 54 64 00
F. +33 4 90 54 64 01
www.estoublon.com
Cellar Door Opening Hours:
Until december 30:
10am to 1pm and 2 to 6pm
Closed Sunday
Winter hours:
10am to 1pm and 2 to 6pm
Closed Sundays and Mondays
Summer hours:
7/7 from 10am to 1pm and 2 to 7pm
The Restaurant is open Tuesday to Sunday for lunch and also Thursday, Friday and Saturday night for dinner. It's very well priced considering the superb location sample menu here.  
A Christmas Market

Christmas market in

Estoublon

is

schedule

d

from November 17 to

December 29, 2012


The Chateau also accepts large booking for tasting, horse riding through the olive groves, and offers the venue for weddings and other events. These can be booked by emailing

[email protected]

or calling the number above.
The Chateau d'Estoublon Epicerie mentioned can be found at

9 Boulevard Mirabeau

13210

Saint RĂŠmy De Provence