Hi fellow nail polish lovers!!
Today is day 12 of the 30 Days of Colour challenge and we're sharing jelly polishes.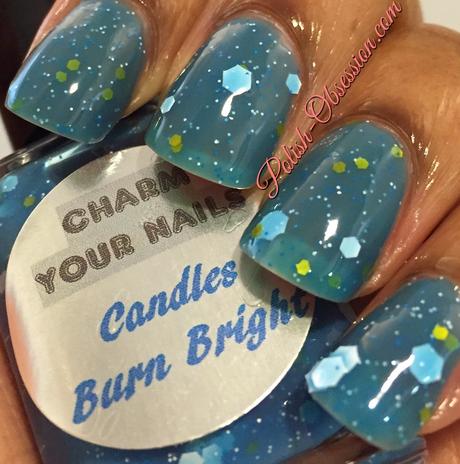 For those who don't know, a jelly polish is very sheer and has a jelly-like consistency.  It typically doesn't build up to be fully opaque on the nail.
Candles Burn Bright is from an indie brand called Charm Your Nails.  Unfortunately, the brand no longer exists.  Candles Burn Bright is a blue jelly base with large silver hex glitters, small gold hex glitters and silver microglitters.  I used three coats here with no top coat.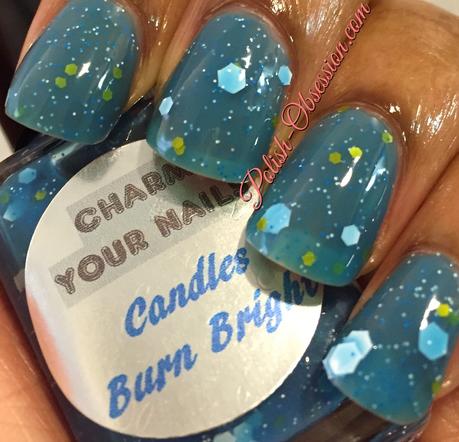 Artificial Light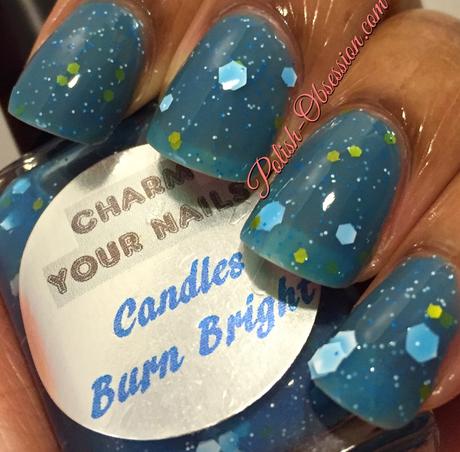 Artificial Light
I really like this polish, it's so squishy.  I would layer it over a similar color in the future to avoid VNL though.
Do you like wearing jelly polishes on your nails?  What's your favorite?