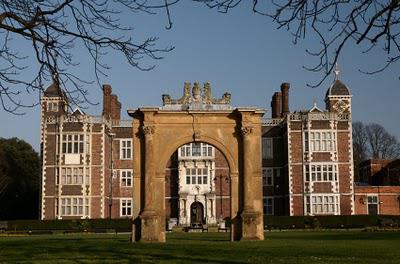 As I promised in the visit to Charlton village, here's a look at Charlton House. It has the air of a National Trust property, but is in fact owned by the council: hardly the destiny its original owners would have predicted.
Probably the work of architect John Thorpe, this impressive Jacobean mansion was built in 1612 for Sir Adam Newton, Dean of Durham and tutor to Prince Henry. At that time, it enjoyed an attractive rural location.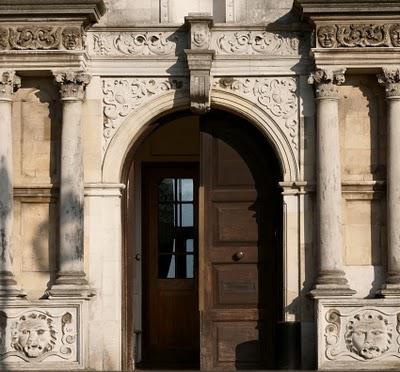 The Newton family held on to the house for 35 years before selling it to Sir William Dulcie, who later sold it on again to Sir William Langhorne. After he died, the house passed through his descendants, latterly the Maryon-Wilsons. This family has left its mark in Charlton, not least in the name of a park. However, it is perhaps only fair that they gave some green space back to local people: in 1829 they had enclosed the village green, leaving the former entrance gate now stood in the middle of this enlarged garden!
The house's history then followed a familiar pattern: in the First World War, it was used as a military hospital, and never returned to use as a private residence. Greenwich Council purchased it in 1925, and today it is a community centre, library and cafe.