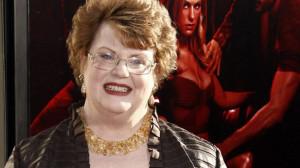 Charlaine Harris has spent many years filling the lives of millions of readers with the story of Sookie Stackhouse, and the love triangle that has ensued between Sookie, Eric, and Bill.  A story that inspired writer/director Alan Ball to create the HBO hit True Blood, based on the life of Sookie Stackhouse. We now know that Harris plans to close this love story at the conclusion of book 13 (we are two away).  And though I am sure this will sadden the millions of Team Bill Vs. Team Eric fans, the old saying "all good things must come to an end" comes to mind. And when one door closes another invariably opens, which is the case for one of America's favorite authors. Harris has already set her sights on a new trilogy called Cemetery Girl. 
Life After Sookie Stackhouse
Charlaine Harris will team up with author Christopher Golden and illustrator Don Kramer, to bring to life this new venture. In a press release Harris revealed that "Since Chris has more experience in the graphic novel field than I do, we agreed to team up for my first ever collaboration. This is an exciting venture for both of us."
The core of the story is about a girl who suffers from amnesia, while living in a cemetery, in search for her true identity. The first of the trilogy is set to be released in 2012, and will allow Harris to begin perfecting her written craft in the realm of the Graphic Novel arena.
In  the meantime, Sookie Stackhouse fans will have to begin preparing for the foregone conclusion that the love triangle is destined to end… sooner than we may want… with one lingering question — will Sookie choose Bill, Eric, or herself?
Source: WritersWrite.com - Charlaine Harris Inks Deal With Ace Books for New Graphic Novel Trilogy
Photo Credit: Matt Sayles/Associated Press