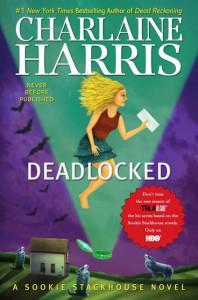 In a Facebook post dated June 11, 2012, 1:51 PM, Charlaine Harris told her readers that she loves True Blood. The author of the Sookie Stackhouse novels, on which HBO's popular series is based, stated that her love included the differences between True Blood and her novels.
Ms. Harris went on to remind the readers that she only writes the Sookie Stackhouse novels, and not stories or scripts for True Blood. Charlaine acknowledges that many readers and viewers often confuse the two. Citing a common error, Ms. Harris clarified that she did not give Eric Northman two makers. In her novels, Godric is not Eric's maker, in fact they are not even friends. It was the writers for True Blood who wrote Godric as Eric's maker, establishing a distinct change from Ms. Harris' novels.
You can read the post for yourself, including comments from Ms. Harris' readers.
Source: Facebook