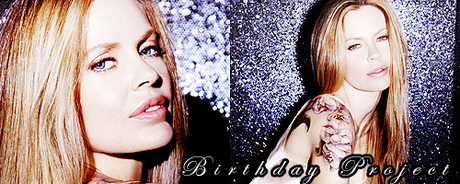 TBFS
The Amanda Foundation
EricNorthman.net
Eric and Sookie Lovers
Allan Hyde News
Alexander Skarsgard Fans
Askarsgard.com
From October 26th to November 26th the donation button will be online and open to the fans. We're hoping to raise 5000$ or more for the Amanda Foundation. There is a giveaway to go along with this project to help raise money. Donors will donate in $10 increments and for every $10 they donate, they will be entered in the giveaway. For every $20 they donate, they'll have three chances to win.
The prizes are as follows:
Kristin is graciously offering up autographs and copies of her husband Abri's CD for three people
V-MODA, makers of the True Blood headphone line have agreed to donate a pair of ReVamp Earbuds and a pair of V-80 headphones.
FMCG Manufacturing, makers of the Tru Blood drink will be donating one case of glass Tru Blood and a case of plastic Tru Blood
HoneyCat Cosmetics will also be donating two sets of their vampire beauty products which will include Blood Sudz Shower Gel, Heme Dream Pomagrante Bath Fizzy, and Don't "B" Negative Body Scrub.
As you can see,  there are many prizes so there are multiple chances for people to win. And just in case you're not convinced yet, at the end of the raffle we will sign the names of EVERYONE who has donated to one giant birthday card and give it to Kristin to remember this birthday.
We're celebrating Kristin for an entire month in honor of all the good things that she does on a daily basis. So please consider donating! It's for a very worthy cause, you have a chance to win some pretty cool stuff, and Kristin will have a giant card telling her just how great her fans are!
For more information on the Amanda Foundation, you can visit their website here. If you have any questions, please don't hesitate to email us.
Donate here: ($10 increments)
This entry was posted on Monday, October 24th, 2011 at 5:47 pm and is filed under Cause, Kristin, Projects. You can follow any responses to this entry through the RSS 2.0 feed. You can leave a response, or trackback from your own site.
One Response to "Charity Project for Kristin Bauer's Birthday"
Alexander Skarsgård Source - a-skarsgard.net Says:
November 4th, 2011 at 1:16 am

[...] donating, go over this post at KristinBauer.net to find the paypal button, and also learn more regarding The Amanda Foundation. Thanks very [...]
Leave a Reply
Name (required)
Mail (will not be published) (required)
Website