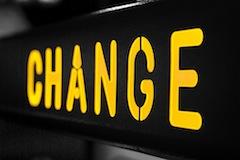 Just a few updates for today to know where the site is going. In case you haven't noticed, we have a new logo for the site. It's an evolution from the previous logo taking the 'Online' part a little further and giving it a little more visual appeal. The site needed a little color breakup in the header and the additional orange looks great. Being a Long Islander, orange and blue are some of our "colors" here so that's where I draw the simple color palette from. I've also made some initial changes to the font and line spacing to hopefully make for an easier reading experience. Feels a bit easier on the eyes now which is good for all! I've been reading a lot on typography lately so I will probably share the links I've collected in a simple list post later this week.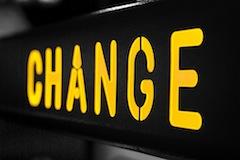 If you haven't read it yet, I'd love for you to read my article Don't Follow the Pack, Follow Your Plan. It's the top level article for a series of stories I'm working on now to touch on the 7 main points of how to run a successful marketing campaign. Each week on Wednesday another article from the series is going to be released, starting with Budget & Timeline this week. You can
Subscribe to Steve Online
to be reminded when the series articles are released along with other content from the site. A couple other good articles recently posted to Steve Online include the Starter Guide for Bloggers and 10 Social Media Sites for 2013 so if you have a few minutes check them out and let me know what you think. If you're not following me on Twitter I welcome to you join me over there as well.
Exciting week here, Alyssa's first birthday is only days away!