Resort 2013:
Chanel
Held in The Palais de Versailles and inspired by the marvelous Marie Antoinette, Karl Lagerfeld (or King Karl as people seem to be calling him lately) created a collection that combined classic French aristocracy, with a modern day twist. The result? A series of looks with enough wow-factor to make any type of woman crave a piece of the collection for themselves. 
Gold embellishments and touches, ruffled white lace tiers that ran petticoat-like down the side of skirts, boucle jackets, modern swimwear, culottes, scoop neck sun dresses and gathered gowns came together to create a wardrobe for the modern day Marie. Accessories? Short, candy coloured wigs, floppy sun hats, white sole-brothel-creeper trainers and beauty spotted cheeks topped the looks off in a surprisingly chic way. According to the man himself, "Serious frivolity" was the key idea behind Karl's pencil when he created the collection.
Personally, I loved the collection - not every piece, but most - and thought Karl Lagerfeld did a brilliant job in taking an iconic woman such as Marie Antoinette and creating a look for the modern day women in her image.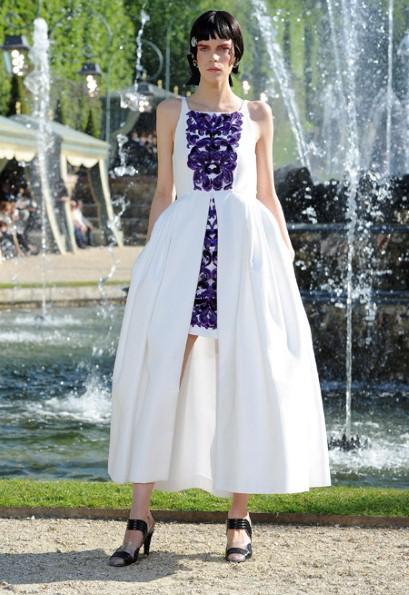 This dress is absolutely gorgeous!!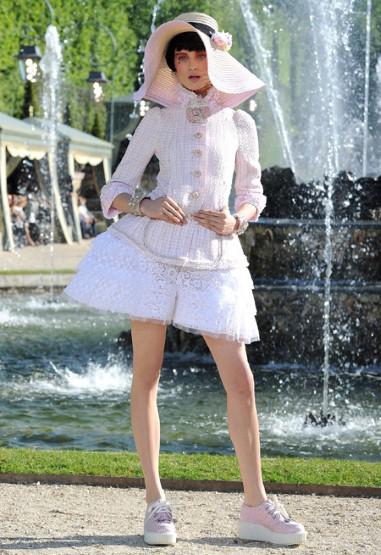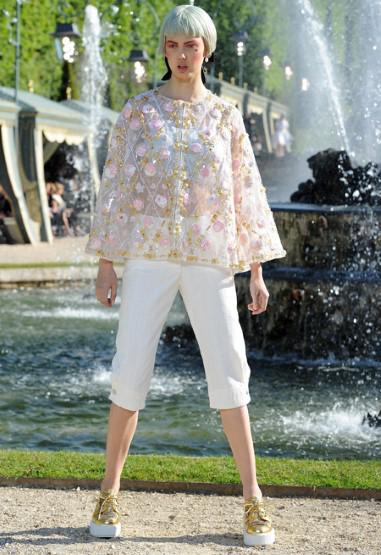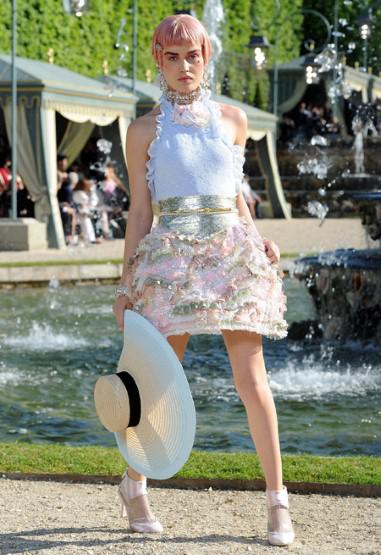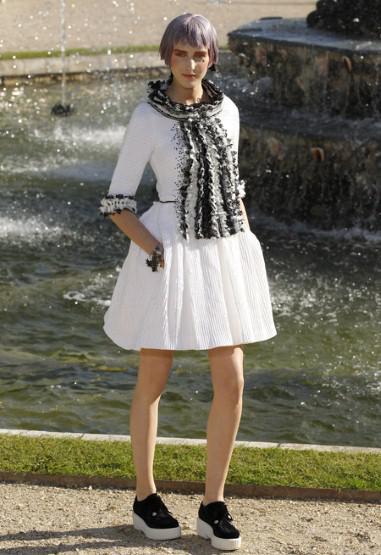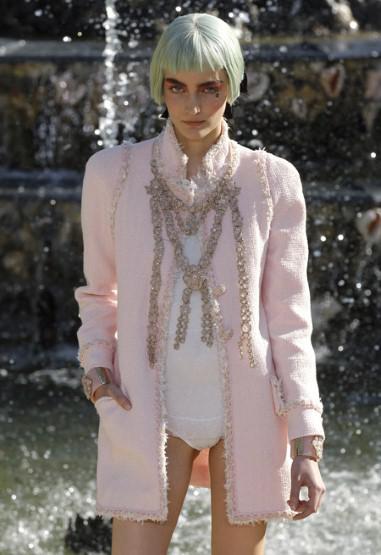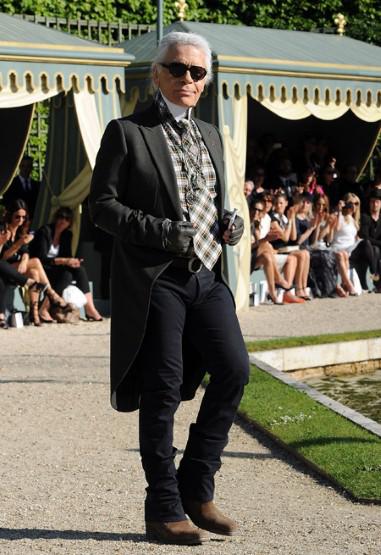 I've included some pieces that (and a photo of Karl, of course) I felt were particular favourites of mine. What are your thoughts on this collection? Would you wear any of it yourself?
Photo Credit: Ghetty Images found at www.telegraph.co.uk