Chanel Collection Summer 2014 – This summer  reflect on  the colors of creativity in your makeup palette, you can mix, match or even mismatch. It's a season of colour creativity the shades of summer add a playful stroke to your beauty ritual, with vibrantly versatile options from LÈVRES SCINTILLANTES Glossimer and LE VERNIS Nail Color.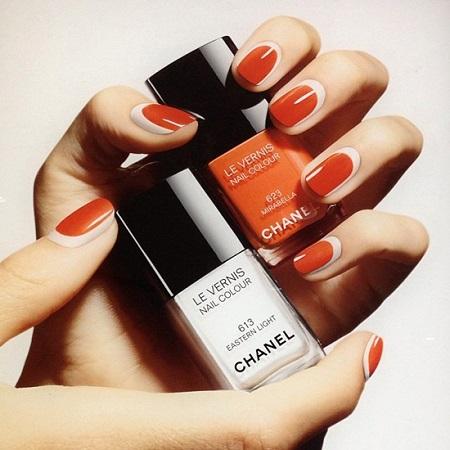 Chanel Reflets d'Ete de Chanel Collection for Summer 2014
Coordinate shades of gloss and polish to accentuate a bronzed-skin look, or contrast lips, tips and lashes with a bright, shimmery eye for a sweet color clash. The pairing possibilities are endless the bolder, the better and as summer loves color with a passion, this collection has colors that are radiant and full of light, pink is even more cheerful, orange tones explode with vitality and sunbeams of gold and bronze dazzle like never before for Summer 2014.
At the water's edge, the colors in the summer palette shimmer to the max; pure or flamboyant, always magical in the reflection of the waves. An idyllic vision of sunny days that we wish would last forever.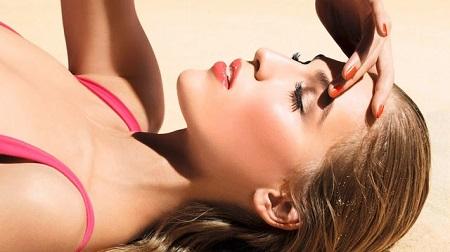 Chanel Reflets d'Ete de Chanel Collection for Summer 2014
Chanel Collection for Summer 2014
Le Blush Creme de Chanel ($38.00)
Cheeky Rose with bronze tint (Limited Edition)
Illusion d'Ombre Long-Wear Luminous Eyeshadow ($36.00)
Mirage Bronze
Utopia Luminous lavender (Limited Edition)
New Moon Irridescent copper (Limited Edition)
Inimitable Waterproof Mascara ($30.00)
Violet Touch Purple with gold shimmer (Limited Edition)
Orange Touch Orange with gold shimmer (Limited Edition)
Stylo Yeux Waterproof ($32.00)
Ambre Dore Gold
Levres Scintilantes Glossimer ($29.50)
Hello Jelly light rose (Limited Edition)
Sexy Jelly fuchsia
Happy Jelly coral
Sunny Jelly orange
Le Vernis ($27.00)
Eastern Light White beige (Repromote, Limited Edition)
Sweet Lilac Lilac (Limited Edition)
Pink Tonic Fuchsia (Limited Edition)
Tutti Frutti Soft coral
Mirabella Orange (Limited Edition)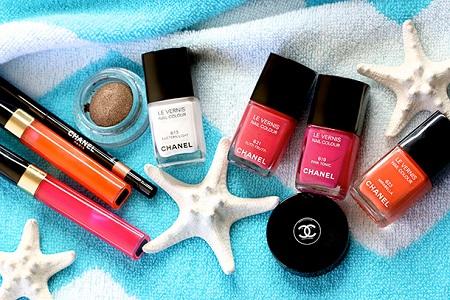 Chanel Reflets d'Ete de Chanel Collection for Summer 2014
Chanel Collection for Summer 2014