The latest VIOLET GREY file features model Chanel Iman who – at 23 – can say she captured the fashion world's imagination eight years ago… and she's showing no signs of slowing down. Her next move? "To be a great actress," she spills.  For her VIOLET GREY photo shoot, Chanel put her acting skills to use as she channeled three iconic beauties from yesteryear (The Scarlet Lip inspired by Bianca Jagger, The Modern Winged Eye inspired by Linda Evangelista, The Powder Blue Eye inspired by Josephine Baker.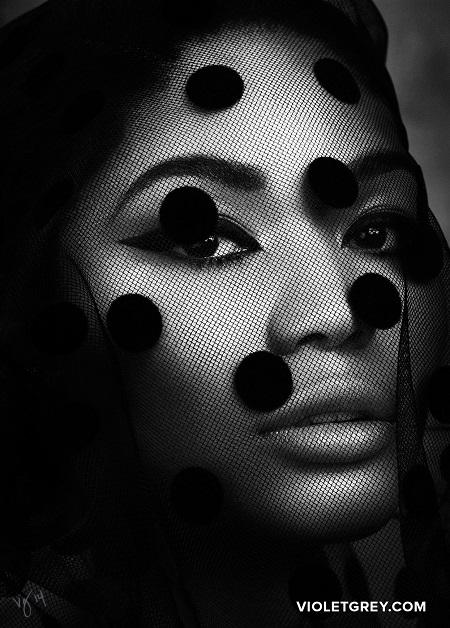 Chanel Iman x VIOLET GREY – photography was shot by Ben Hassett
Chanel Iman x VIOLET GREY
SELECT QUOTES FROM CHANEL IMAN:
"That's my next journey – to be a great actress." – CHANEL IMAN
"When I know I have a huge shoot, I'll just go into the sauna and steam out my face. Product-wise, I don't really do much because I sometimes think products make me break out . I just use normal soap and water and moisturizer. My brows are really important to me but I've never plucked or waxed them. I'll just fill them in with Anastasia brow kit." – CHANEL IMAN
"I missed my prom to go to the MET Ball…but it was worth it." – CHANEL IMAN
"I'm 23 right now and I feel like I'm still trying to figure it out. Maybe in another two years, I'll have it all together. So maybe 25 is the age at which a woman feels her most beautiful just because she's survived her teenage years and early twenties." – CHANEL IMAN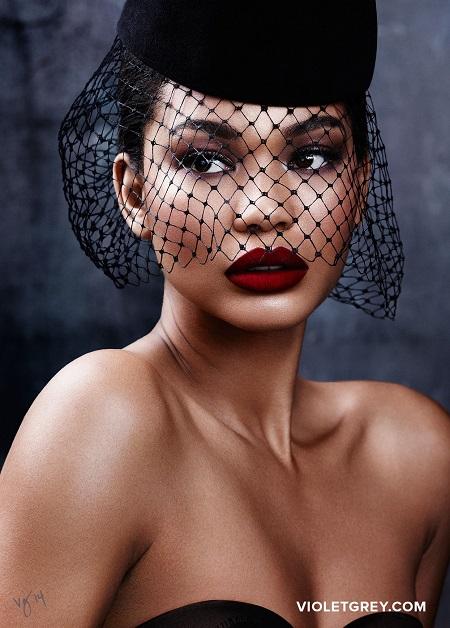 Chanel Iman x VIOLET GREY – photography was shot by Ben Hassett
ABOUT THE VIOLET FILES
VIOLET GREY's digital publication, The Violet Files, launched in July 2013, offers a glimpse into the transformative world of Hollywood beauty through the discerning, editorial point of view of leading fashion photographers and filmmakers.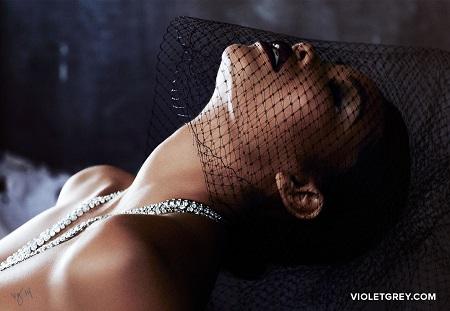 Chanel Iman x VIOLET GREY – photography was shot by Ben Hassett
Chanel Iman x VIOLET GREY
ABOUT VIOLET GREY:
Founded by Cassandra Huysentruyt Grey, an experienced brand expert with over 15 years in the fashion and luxury industries, VIOLET GREY began in 2010 as a private dressing studio on Melrose Place for a red carpet clientele. The intimate space offered inspiration and sparked collaboration for stars, stylists, influencers, makeup artists, nail artists, and hair stylists. By virtue of its access, the studio naturally evolved into a place where the best of beauty reigned. This insider knowledge amassed in the studio will become accessible via VIOLETGREY.com, an e-commerce store with an online editorial platform (The Violet Files), and the ground floor of VIOLET GREY on Melrose Place which will transform into a luxury beauty and art installation.